kentucky's best staycation
convenient & close to home
experience what makes berea unique
Artisan village
We're not the Folk Arts & Crafts Capital of Kentucky for nothing. Welcome to "old town" Berea. Enjoy our Artisan Village with artisan studios, handmade jewelry, fabric stores, galleries, glass studios and unique boutique and gift shops. Visit the Kentucky Guild of Artists and Craftsmen Galleries and Craft school. Oh, we have candle and wood shops as well.
college square
Anchored firmly in the middle of Berea College, is College Square. Lots to shop,  from Appalachian regional arts and crafts, Berea College Student Crafts, fair trade handmade products to Berea College Farm Store, fudge and even boutique shopping at the White Stitch.
KY Artisan center
The Kentucky Artisan Center celebrates Kentucky's artisans through sales, exhibits and displays, events, demonstrations and information about Berea and other Kentucky destinations. The Kentucky Artisan Center is a great place to experience Kentucky hospitality and see the array of Kentucky's creative works and products. The Kentucky Artisan Center is a state agency in the Tourism, Arts & Heritage Cabinet of the Commonwealth of Kentucky.
working artists
Experience the various stages of art production through educational graphics, text and artists (as their work schedule permits). Experience an insider's view of how the creative process becomes visible. Look for the "Studio Artists at Berea: Artists at Work" icons on signs as you wander through town.
chestnut street
Take a stroll down Chestnut Street to discover our Fee Sculpture Park, Chestnut St. Mini Mall, Something Old Antique Shop the Berea Arts Council and more.
workshops
Stay awhile in one of our unique lodging options, or make a day trip out of it. We offer LearnShops on select weekends and different times throughout the year. Get to know our instructors and participate in our  annual Make it, Take it, Give it holiday LearnShops event.
HIKE the pinnacles
The Pinnacles in the Berea College Forest were recently recognized as the best hike in Kentucky according to Outside magazine. The publication's April issue listed the best hikes in each state, and the Pinnacles topped the list in Kentucky for their beautiful views, proximity to Daniel Boone National Forest and easy access to local attractions.
rich in history
History buffs rejoice, we have something for you! Walk in Daniel Boone's footsteps, visit the L& N Depot, Hike the John B. Stephenson Memorial Forest & Anglin Falls.
OUtDOOR ENTHUSIASTS
Berea, KY offers something for everyone. Plenty of hiking trails with varying degrees of difficulty, biking trails, kayaking at Owsley Fork and a 9-hole golf course at the Berea Country Club. Want something less adventurous? Try the Stephenson Memorial and Berea City Park. 
Check Out what is happening in the 
what people are saying about berea
"Berea is Charming, beautiful, and very interesting! I can't wait to go back and explore more and check out some of the beautiful art from the local artisans."
– Susan Jones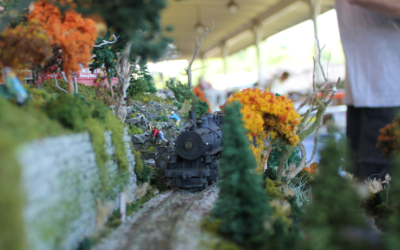 Summer in Berea ushers in a whole host of events perfect for the whole family, and L&N Day is no exception. Berea Tourism's 23rd Annual L&N Day is scheduled to be held on Saturday, June 17th from 9:00am to 4:00pm in the Old Town Artisan Village. It celebrates...
read more
Join the Berea Tourism Email List
Stay up to date on our latest workshops & events