"This is your home for tonight."
This line is the first thing you'll hear from Pat Greathouse when you arrive at the Greathouse Inn Bed and Breakfast. When you stay there, you're part of the family, which is why returning guests are just as common as newcomers. Today we visited the Greathouse Inn to learn more about the business and what it offers guests, but what we left with was a true understanding of why it is such a gem in the Berea Community.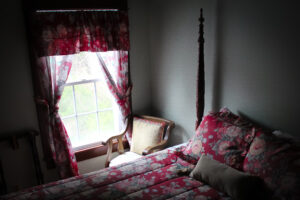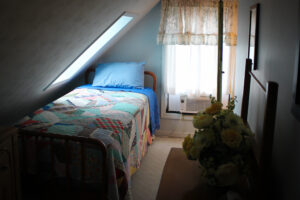 Built in 1917, the Greathouse Inn offers a great deal of space while still feeling like a home away from home. With three available bedrooms and five beds, including a beautiful third floor attic space, it can accommodate anywhere from singles to small groups. The original hardwood floors and vast collection of antiques and family heirlooms speak to not only the history of the home, but to the vibrant history of Berea as well. The prime location on Jackson Street puts visitors right near campus, with just a short five-minute walk to Boone Tavern and College Square.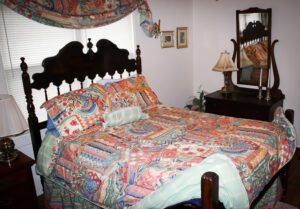 As a traditional B&B, guests are greeted with breakfast each morning. It's not uncommon to see Pat whipping up some homemade biscuits and fried apples, for example, and guests are able to enjoy their morning either in the dining room or out on the balcony if weather permits. Visitors are given the "run of the house" when staying there, and are encouraged to use the free Wi-Fi as well as multiple community spaces such as the living room, family room, etc.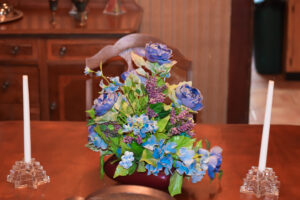 Although purchased as a retirement project in the early 1990's, Pat Greathouse continued her career as a Madison County Public School teacher and ran the B&B as well until her retirement in 2018. These days, Pat spends her time focusing on the B&B, tending to the beautiful B&B cat, Medusa, and keeping in touch with longtime guests who have become longtime friends. In fact, it is not uncommon for her to receive gifts from previous visitors, who have created such fond memories of visiting Berea and staying in the Inn.
Spending time at Greathouse Inn is experiencing true Berea hospitality and southern charm. Once you see it for yourself, you'll no doubt become one of Pat's repeat guests and better yet, one of her friends.