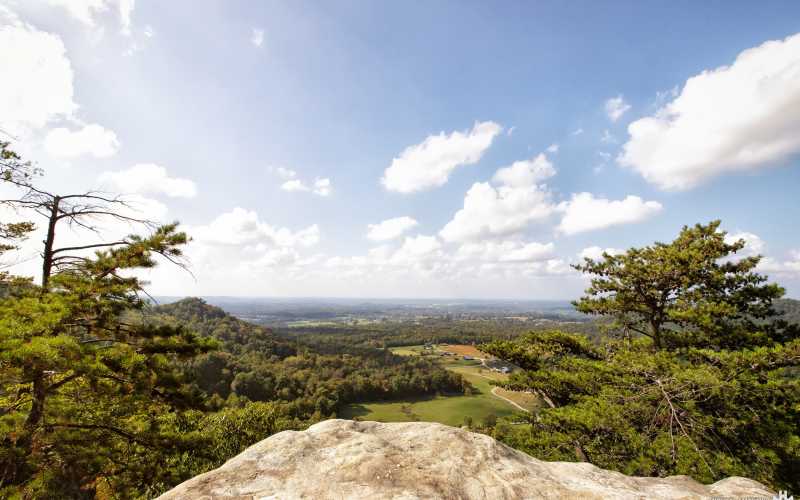 named #1 hike in kentucky
The Pinnacles in the Berea College Forest were recently recognized as the best hike in Kentucky according to Outside magazine. The publication's April 2019  issue listed the best hikes in each state, and the Pinnacles topped the list in Kentucky for their beautiful views, proximity to Daniel Boone National Forest and easy access to local attractions.
For more information on the Pinnacles as well as information on guided tours and events, check out forestryoutreach.berea.edu
"Avoid the crowds of Red River Gorge and head to Berea, Kentucky, and the various pinnacle trails that overlook the area. These dog-friendly hikes offer sweeping overlooks and different vantages of the surrounding area…" stated the article by Outside editorial assistant Abbey Gingras. (https://www.outsideonline.com/2393036/50-best-hikes-us)
Read our full news article.
After Hiking Fun
Once you are done hiking, take in the local shopping and restaurants before heading out of town. Or take advantage of our unique lodging and make a weekend out of it.