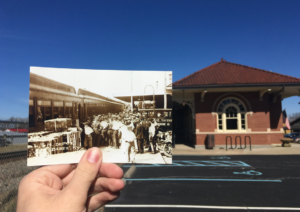 Summer in Berea ushers in a whole host of events perfect for the whole family, and L&N Day is no exception. Berea Tourism's 23rd Annual L&N Day is scheduled to be held on Saturday, June 17th from 9:00am to 4:00pm in the Old Town Artisan Village. It celebrates the unique railroad history of Berea and the L&N Depot, which is the last brick station still standing on the Cincinnati to Knoxville line.
Berea Tourism Operations Manager, Nancy Conley, spearheaded the planning of this event and talked to us about why this day is so special to Berea's community. "Many visitors who attend recall their own memories of riding on the train or of family members who worked for the railroad." Conley explained. "For the youngest attendees, it is a time to watch model trains in action, pretend to be a train-master as they operate an interactive model train layout, learn about the train station, create train-themed crafts, and more."
L&N Day festivities include several model train setups, train- themed vendors selling memorabilia and model train pieces, food trucks, children's activities, a classic car show in the old town artisan village as well as a free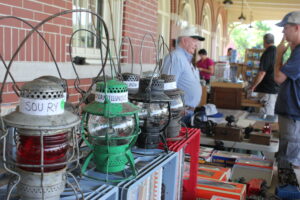 evening concert to wrap up the night at the Chestnut Street Pavilion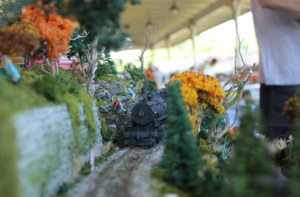 This year, though, L&N day is projected to be bigger and better than ever as the event has expanded to include more activities than in past years. Conley stated that "One of the most exciting additions is the L&N Day Car Show. We are happy for the opportunity to partner with the Berea Volunteer Fire Department on their first ever "L&N Day Car Show" that will take place from 9AM-3PM. The Berea Volunteer Fire Department will be offering concessions near the car show."
The day will come to a close with a FREE concert by Bent Penny Band at our Chestnut Street Pavilion, starting at 7:00pm. Bent Penny's lively rendition of 60's and 70's hits will have you up dancing and singing along.  Just bring a chair and get ready for the party!