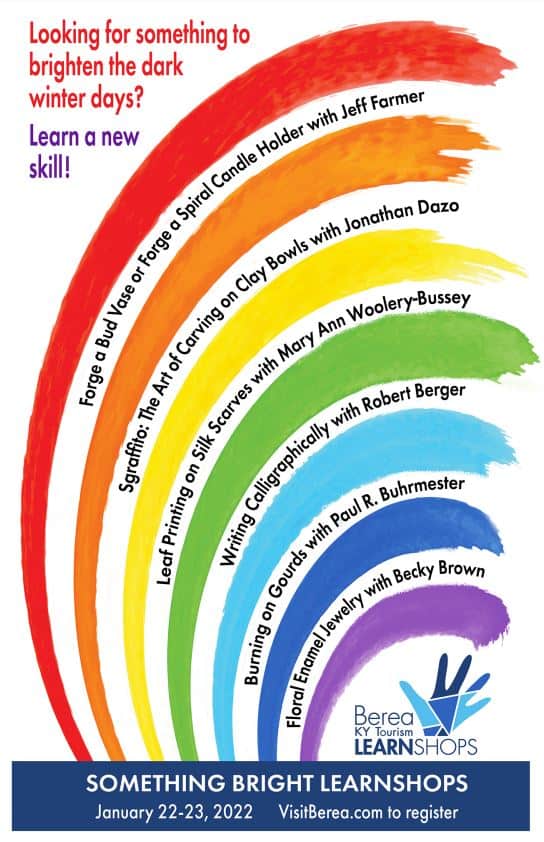 January can be a little bleak – the holidays are over and the weather is colder. Brighten your weekend and lift your spirits with a class taught by an expert instructor and learn a new artistic skill during Berea KY Tourism's Something Bright LearnShops, January 22-23, 2022!
Something Bright LearnShops offer an eclectic variety of hands-on experiences in a creative environment. Create something for yourself or craft a handmade gift from the heart for your valentine! LearnShop classes will include fiber arts, sgrafitto on clay bowls, pyrography on gourds, jewelry, blacksmithing, and calligraphy.
Berea KY Tourism welcomed the return of LearnShops in fall 2021 after a hiatus due to the pandemic. LearnShops take place at venues throughout Berea and are held year-round. Class sizes are limited to adhere to COVID guidelines.
Register for Something Bright LearnShops at www.visitberea.com/learnshops. Sessions are filling quickly due to small class sizes!