BEREA'S BUZZ-WORTHY MOUNTAIN BIKE PARK
Friday, September 10, 2021, dozens of bikers of all ages rode through the grand opening ribbon at Berea's newest adventure tourism destination, Silver Creek Bike Park.
This state-of-the-art mountain bike trail is already stirring up a lot of buzz, locally and regionally. YouTube accounts like Kentucky Cycling, MB MTB, and Dr. J MTB have featured the trails on several videos leading up to the park's opening.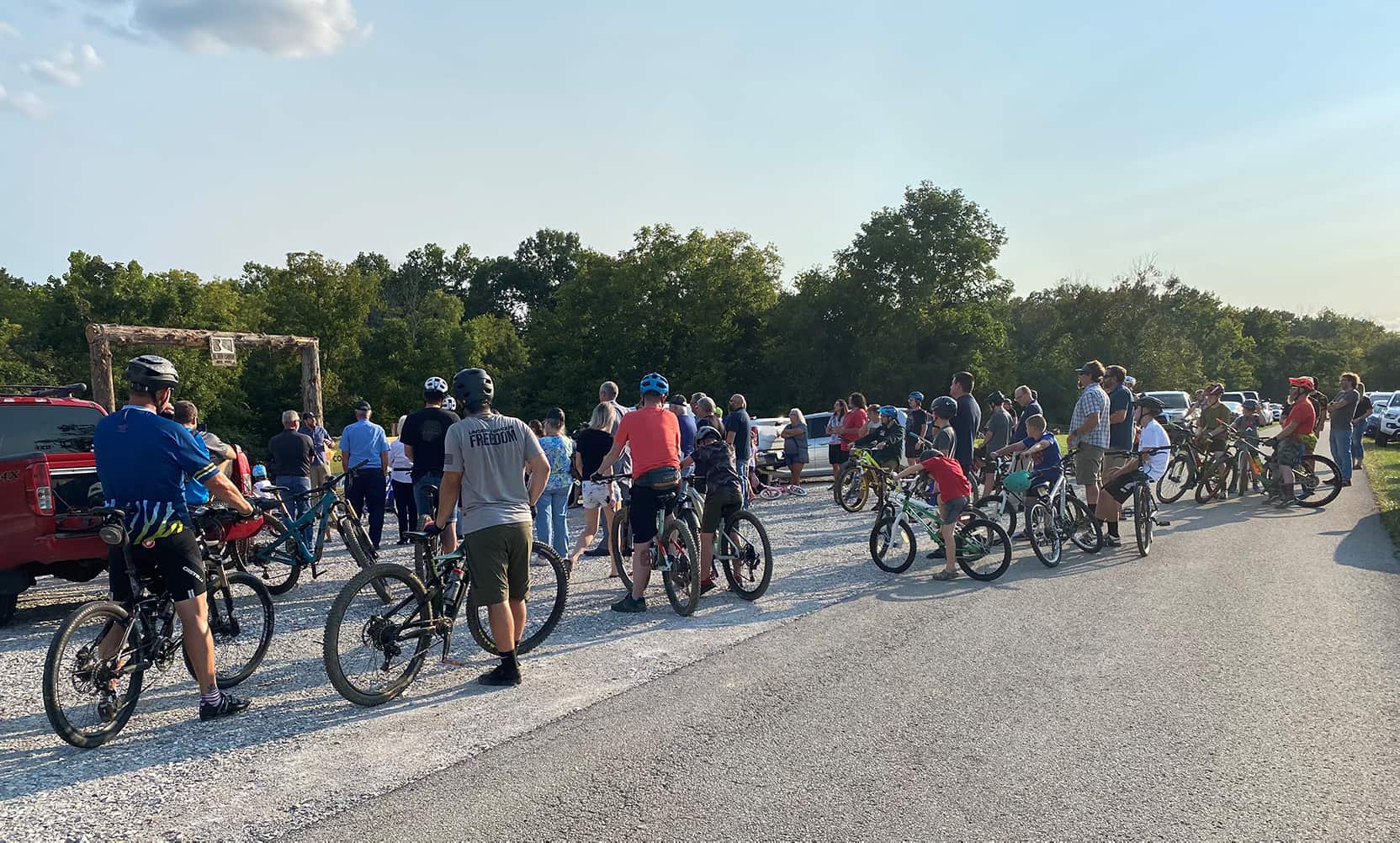 EXPANDING ADVENTURE TOURISM IN BEREA
"This was a huge collaborative effort, it took our city council, our tourism commission, our builder Andrew Parson," said Mayor Bruce Fraley. "This is a perfect example of what we can do as a city that brings tourists to town, brings visitors in, but also provides a recreational opportunity for local citizens."
The bike park is situated on land that was originally part of the city's industrial park. However, the land wasn't suitable for industrial development. Since the property was already owned by the citizens of Berea and offered the appropriate landscape for adventure tourism, it was an ideal location for recreational development.
"This is an opportunity for us to show the region that if you build something like this, it won't just benefit you through tourism, it will also benefit the citizens who live here," said Steve Caudill, Berea City Councilman.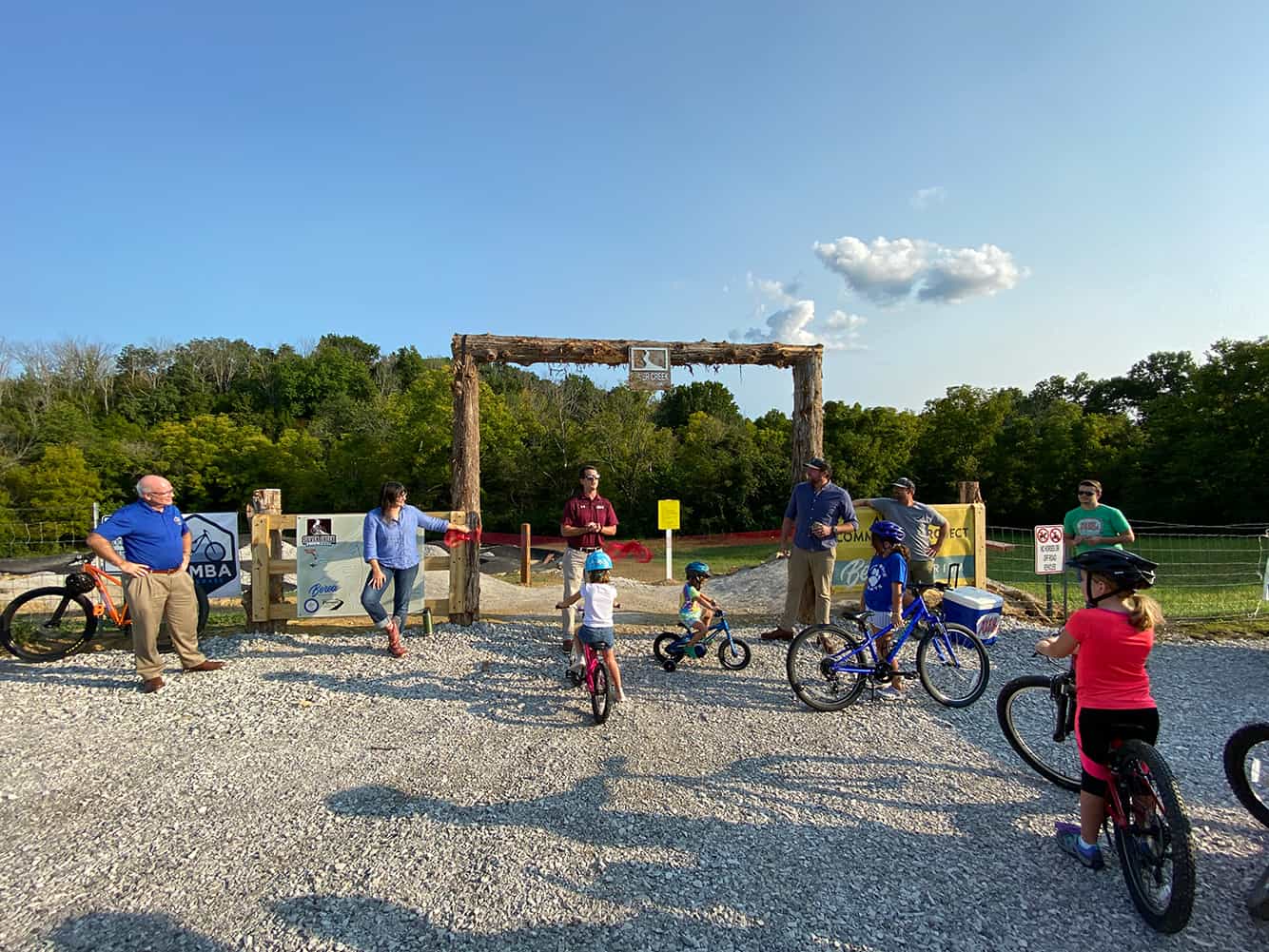 KYMBA
The city has a memorandum of understanding with the Kentucky Mountain Bike Association (KYMBA) that will help with the maintenance and inspection of the trails.
"We are so excited about this!" said Jon Strom, President of KYMBA Bluegrass Chapter. "We want to grow our sport and we want to grow our riders and what you have behind you is the perfect opportunity to do both those things."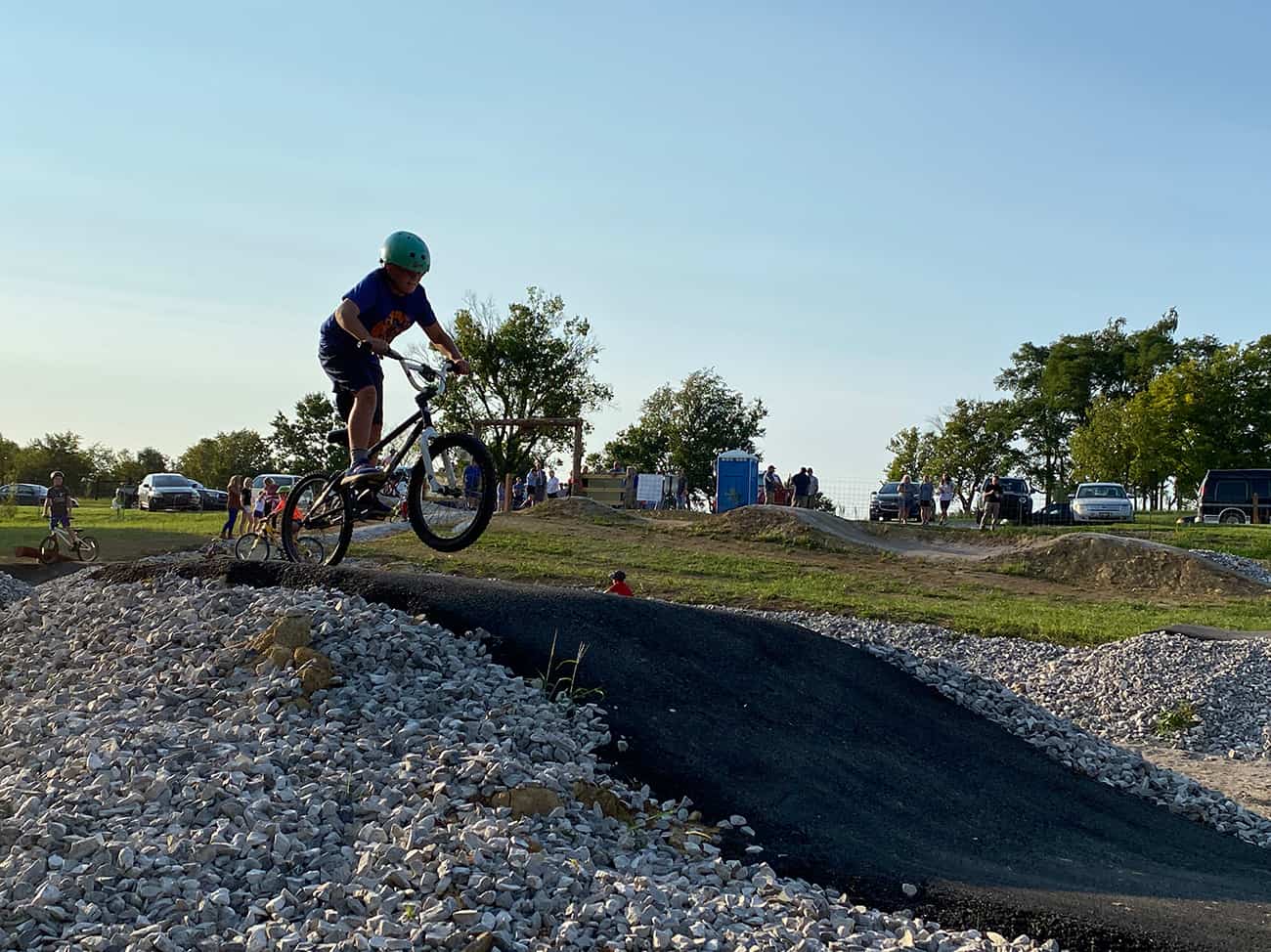 MOUNTAIN BIKE PARK DESIGN
The bike park was built and designed by Andrew Parsons and AGT Engineering.
"We got to do something a little different than a just path through the woods. We built some progressive, 'new school' things that I truly believe will serve as destination-worthy trail," explained Andrew Parsons. "Berea was progressive enough and visionary enough to do some fun things, cooler trails."
The bike park offers a pump track and jump lines that lead into the woods. The park utilized as much of the hill as possible and trails total approximately 3.5 miles. The climb ends at the top of the peak where three trails then run down.
"Mountain bikers give back to your town. We hope that you're going to be thrilled at the number of bike racks that come to your town and I think you will be," said Strom. "Berea is at the cutting edge for our region. We needed something like this and you are now the example we will use for every other community that says 'We want to invest in outdoor recreation' – this is how you can do it well."
Silver Creek Bike Park is located on JC Chambers Lane off Menelaus Road in Berea. A map is included below. The park is now open to public.
KYMBA will hold two mountain bike clinics at Silver Creek Bike Park next month:
October 2 – Womens Only Clinic
October 3 – Mens and Kids Clinic