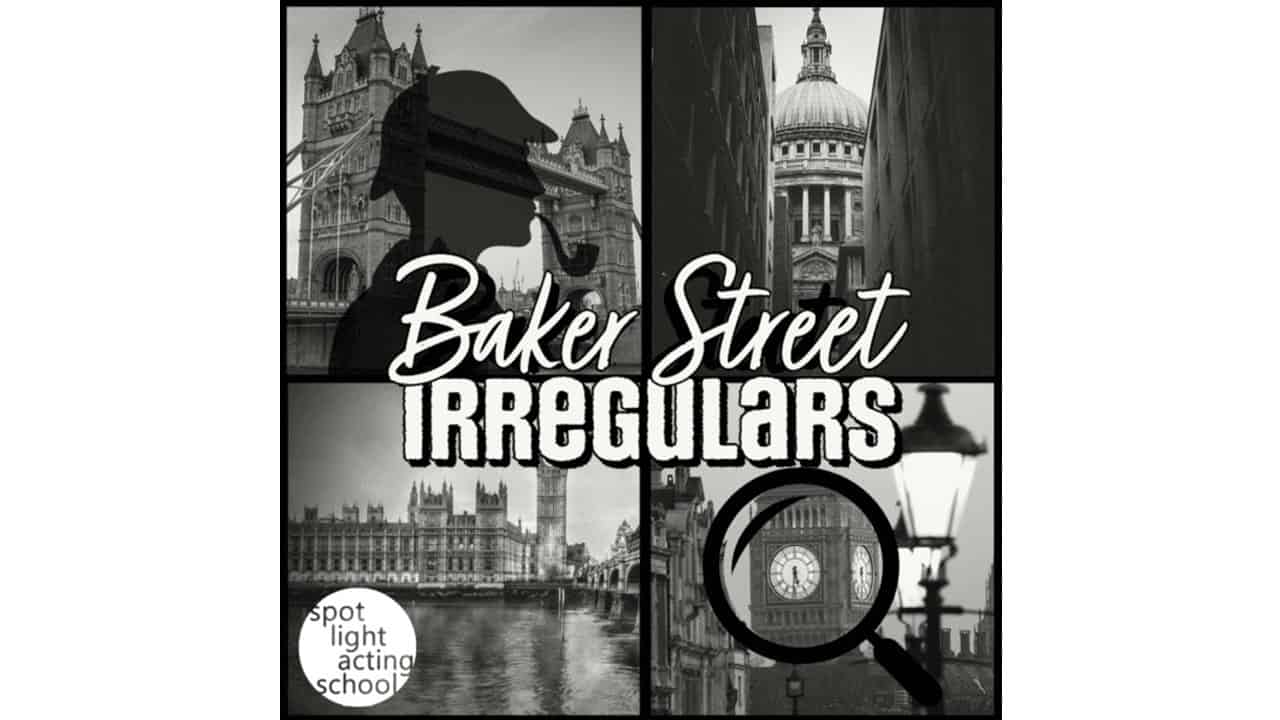 Performed by Spotlight Acting School Students Age 9-14
First appearing in Sir Arthur Conan Doyle's original Sherlock Holmes story A Study in Scarlet, the Baker Street Irregulars are a group of street urchins who assist Holmes from time to time. This time around, they may be Scotland Yard's only hope.
Upon investigating a mysterious murder at the Wainwright Circus, Sherlock Holmes mysteriously falls gravely ill and is unable to perform his usual duties. Luckily, the Irregulars show up and get the low-down from the acrobats, clowns, and animal trainers, as well as the circus owner and his daughter. With their snooping and clever detective work, the Baker Street Irregulars solve the crime and discover the mystery behind Sherlock's sudden illness.