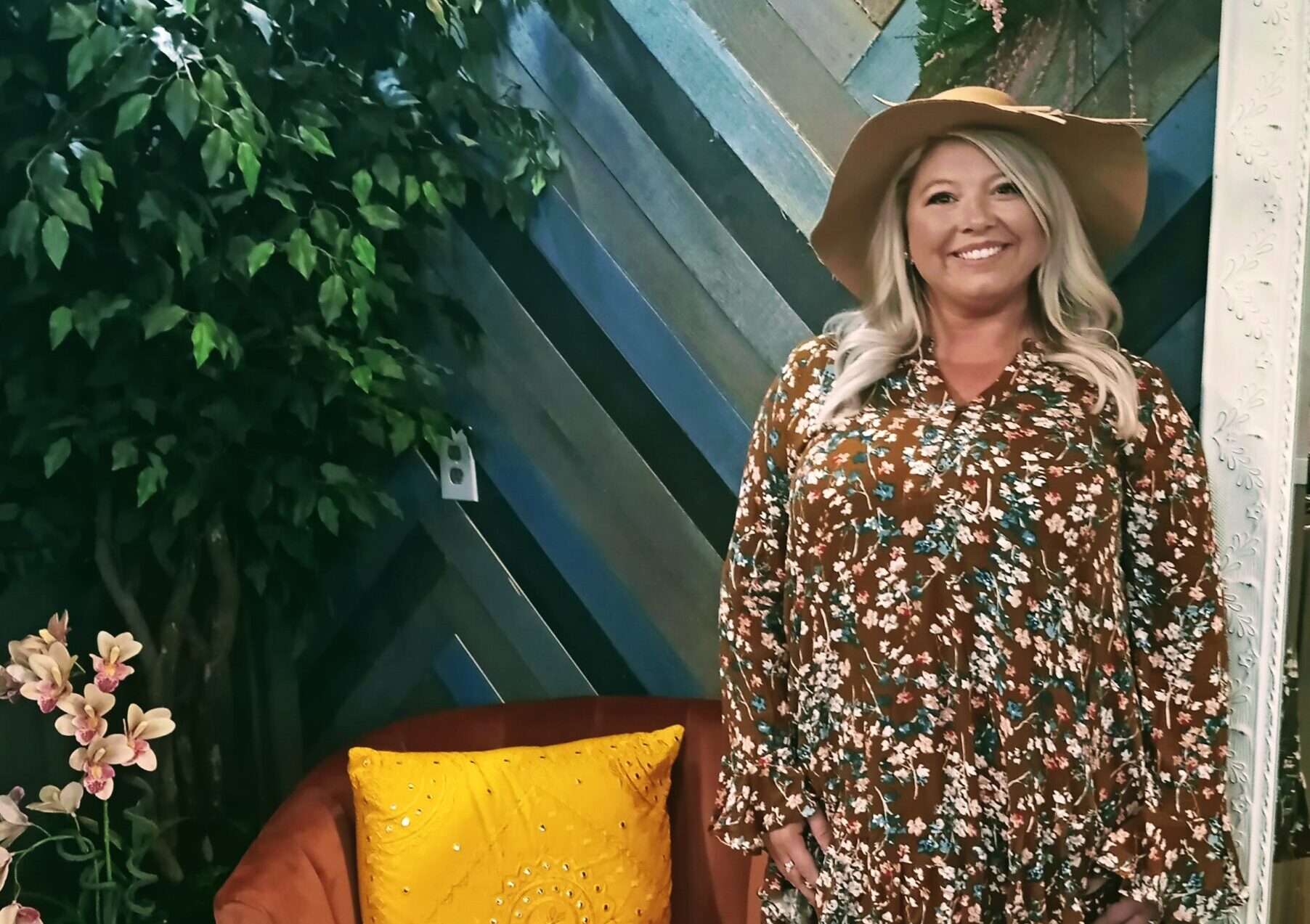 LeeAmber opened Wildflowers Boutique a year ago this month. The Chestnut Street shop's warm and inviting atmosphere is blooming with business, selling a variety of clothing, accessories and more.
HOW IT STARTED
LeeAmber Hellard isn't new to running a small business. After working at the Estill County Courthouse for ten years, she ventured into the tanning salon business with a friend. This led to them purchasing a boutique for sale. Eventually, LeeAmber and her husband Tim were able to buy out her business partner. A native of Estill County, she moved to Berea seven years ago and the commute to Irvine became too much.
"It was just too much running back and forth from Berea to Irvine every single day, so we took a chance and sold our business in Irvine and opened up here last October," said LeeAmber.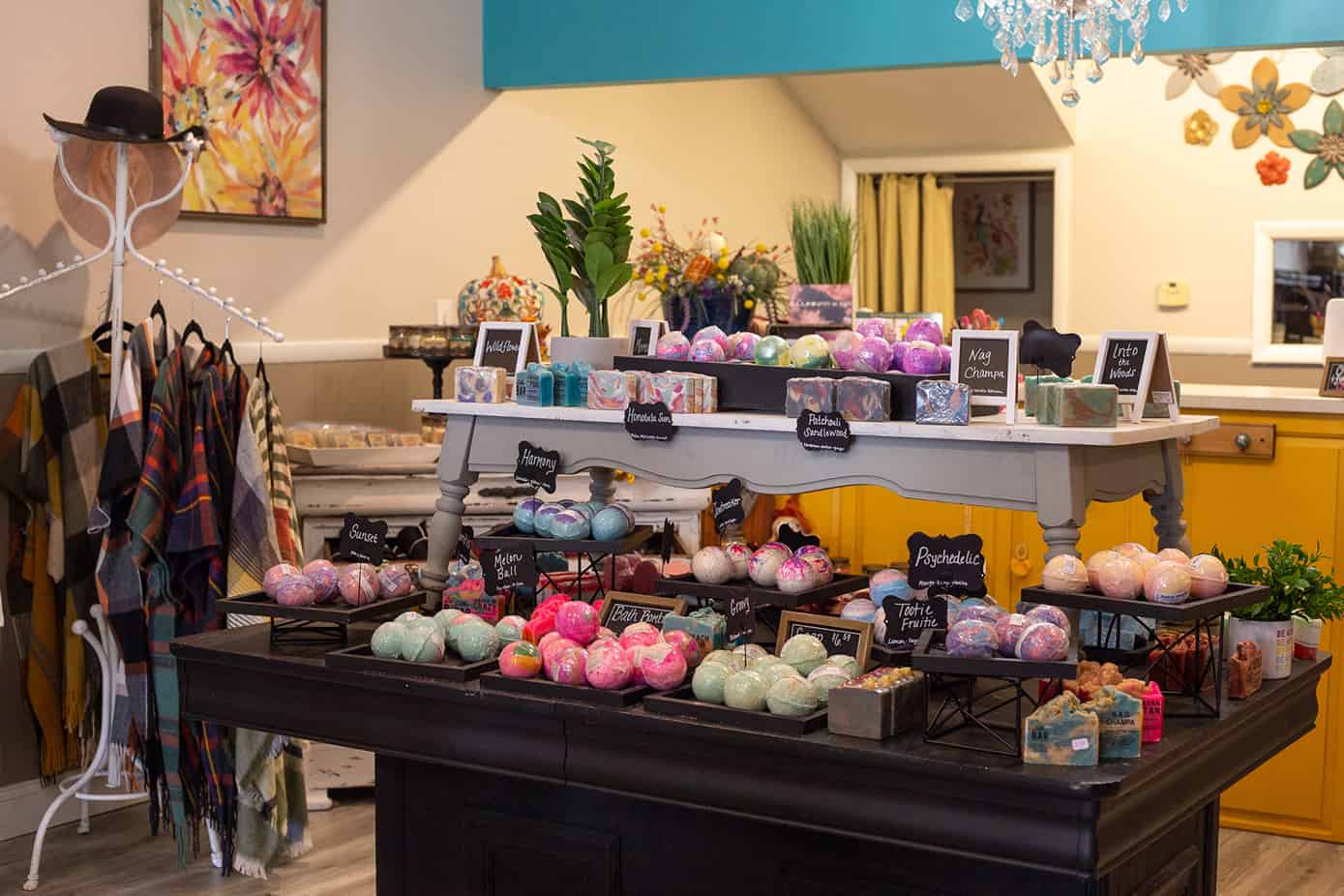 PRODUCTS
From clothing and accessories to bath bombs, soaps and candles, Wildflowers Boutique, prides itself on offering something for gifts or for yourself.
"A big thing that makes us different is that we carry plus size. We carry a lot of large, 1X, 2X and 3X," said LeeAmber. "A lot of places don't have that. It's hard to find trendy plus size clothing. I probably sell just as many plus sizes as I do small, medium, large."
SMALL TOWN HOSPITALITY
Berea didn't exactly qualify as a small town to LeeAmber for a while.
"I moved here with my husband almost seven years ago and I love it," she explained.
"When I first came, he kept saying, 'It's a small town!' I'm like 'Y'all got a Walmart! This is not a small town!'" she laughed. "But I have figured out that it is, it's kind of a bigger town to me, but it is a small town because I've developed so many relationships with my customers and I know a lot of people on a first-name basis.
LeeAmber enjoys meeting new people and making friends. She says the artsy feel of Berea is inviting, with so many little mom-and-pop shops throughout town.
She says her customers have become her friends and she enjoys keeping up with their lives.
"My mom gets tickled at how quickly I've come to know so many people here," she said.
CELEBRATING ONE YEAR
Opening last October, Wildflowers Boutique recently celebrated one year in business. Located on Chestnut Street, known by many as the "main street" through town, the shop has enjoyed being in the middle of the action. With so much traffic on Chestnut Street, LeeAmber says the location was a major selling point on renting the storefront.
LeeAmber and her husband recently renovated the interior and her landlord gave the façade a beautiful fresh coat of paint (you can't miss the pretty teal exterior when driving down Chestnut). Her brother crafted a statement wall in a nook of the shop which is featured in the photo of LeeAmber at the top of this story.
Reflecting on the year, the pandemic added a layer of challenge but not one she was unwilling to accept. Other factors also kept things interesting – like the time a car ran into the shop – luckily causing no significant damage.
Her advice to others: "If you set your mind to anything, you can be successful. And I know it's hard starting a new business, and I know this is super cliché but it's kinda just like 'follow your dreams!'" said LeeAmber.
"I was afraid to take the chance on selling my shop in Irvine and making this huge leap, crossing my fingers it would go over well in a county where I hardly knew anybody," she said. "I appreciate all my customers coming in and supporting us.
LOOKING AHEAD
Fall has arrived and like many retailers, LeeAmber is planning for the holiday season. Her shop Christmas trees were a big hit last year and she says while she doesn't want to wish fall away, she can't wait to decorate her trees again!
"We always do big sales on Black Friday and Small Business Saturday," said LeeAmber. "And we will have a Christmas open house, date to be announced."
LOCATION & HOURS
Wildflowers Boutique is located at 412 Chestnut Street, Berea, KY.
Hours:
Tuesday – Friday 11:00AM – 6:00PM
Saturday 11:00AM – 4:00PM
Closed Sunday and Monday
Connect with Wildflowers Boutique online: