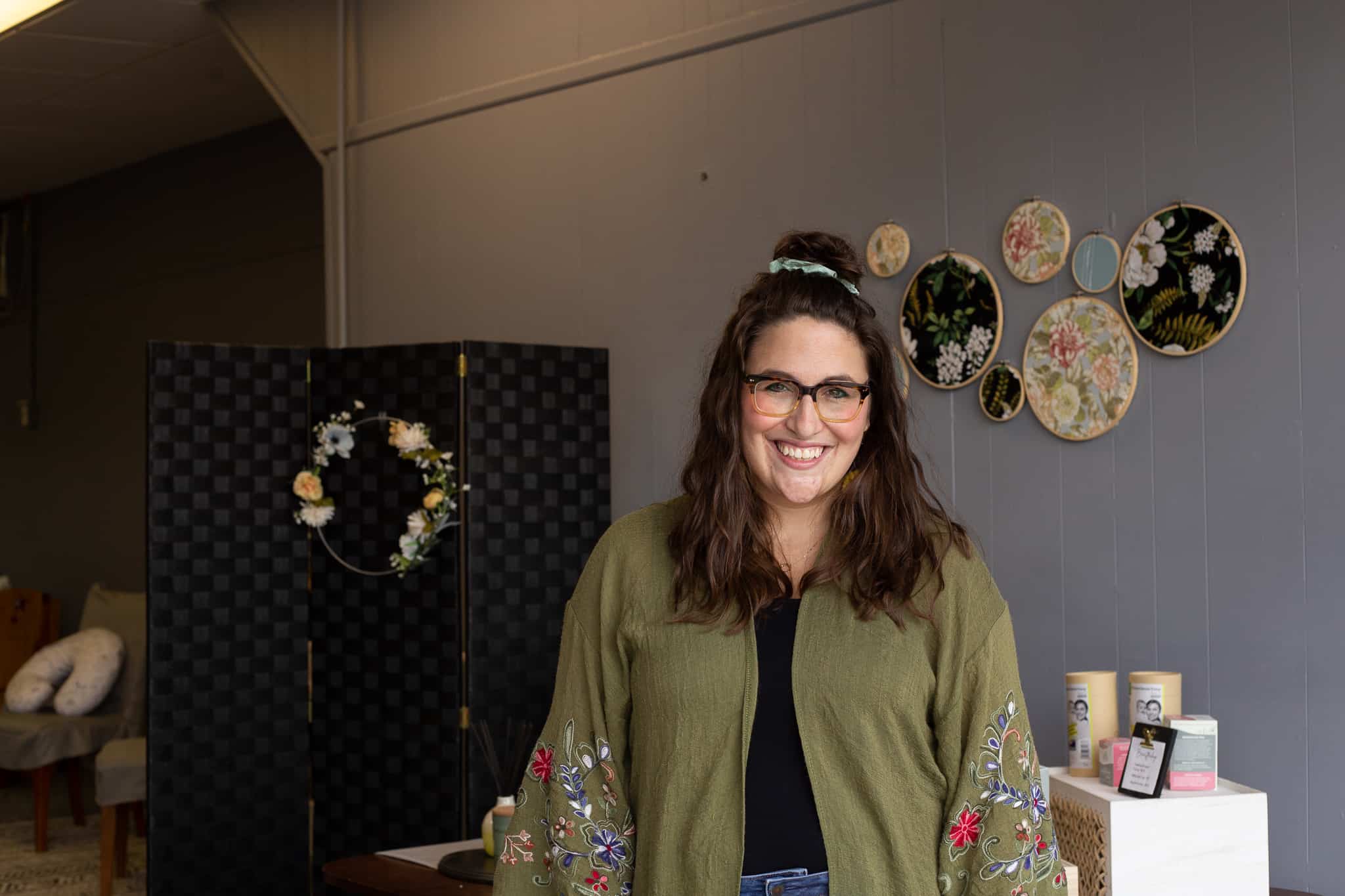 Victoria Wilson, owner of The Mother Well.
There's a brand-new space dedicated to helping families thrive in Berea, KY – The Mother Well! The Mother Well transforms expecting moms and dads into confident parents through education, support, and community.
HOW IT STARTED
While the pandemic has created hardships for many small businesses, Victoria Wilson is grateful for quite the opposite. In a time when hospitals are making many changes to their policies to keep babies and mamas safe, many do not allow visitors and extremely limit who can be in the delivery room. In many cases, doulas are seen as part of this important care team and were able to continue providing services within hospital walls. Because of this, Victoria saw tremendous growth in interest in her services in 2020.
"My phone started ringing off the hook of like 'Can you come? It's just going to be us, no one else is going to be there, we really need help'" explained Victoria.
This opened the door for Victoria to step into her business full time, a little over a year ago. Her search for office space quickly turned into a dream of a physical storefront. A gathering space for community soon sprung up from her initial plans of a place to meet with clients.
DOULA
Victoria has been a DONA-certified doula since 2015. After her first pregnancy and very positive birthing experience, and due to her love and fascination of birth most of her life, she decided to pursue a career in doula service.
From helping navigate questions and options during labor, to being a support system for parents on-site, especially in a time when many can't have additional family members in the room – doulas provide a different level of care and support before, during, and after birth.
"Doulas are there to help that family through the process whether that's suggesting positions to keep you comfortable and some massage, or some coping techniques," explained Victoria. "If we have to make some tricky decisions about what's going on, maybe some scary decisions sometimes, we can help make that not as scary by just being with the family and helping them get answers to their questions."
SERVICES OFFERED
The storefront serves not only as a place for classes and community groups, but also offers boutique goods for maternity and postpartum. Gift boxes for different stages can be ordered in-person or online.
The only milk depot south of Lexington in the state of Kentucky for Indiana-based non-profit The Milk Bank, is located at The Mother Well here in Berea. The Milk Bank accepts breast milk from approved human milk donors and transports it to NICUs across the country. Milk can be dropped off by those approved by calling to set up a drop off time.
The Giving Cradle offers gently used items for maternity, breastfeeding, and babies, donated by local families. These items are free to take, offering a great resource for local parents.
The Mother Well's Baby-Wearing Lending Library is an excellent resource allowing families to "check out" baby-wearing gear for a week (which tends to be expensive) allowing them to get a better feel for what works best. Gear from the lending library can be purchased at a discounted rate compared to typical retail.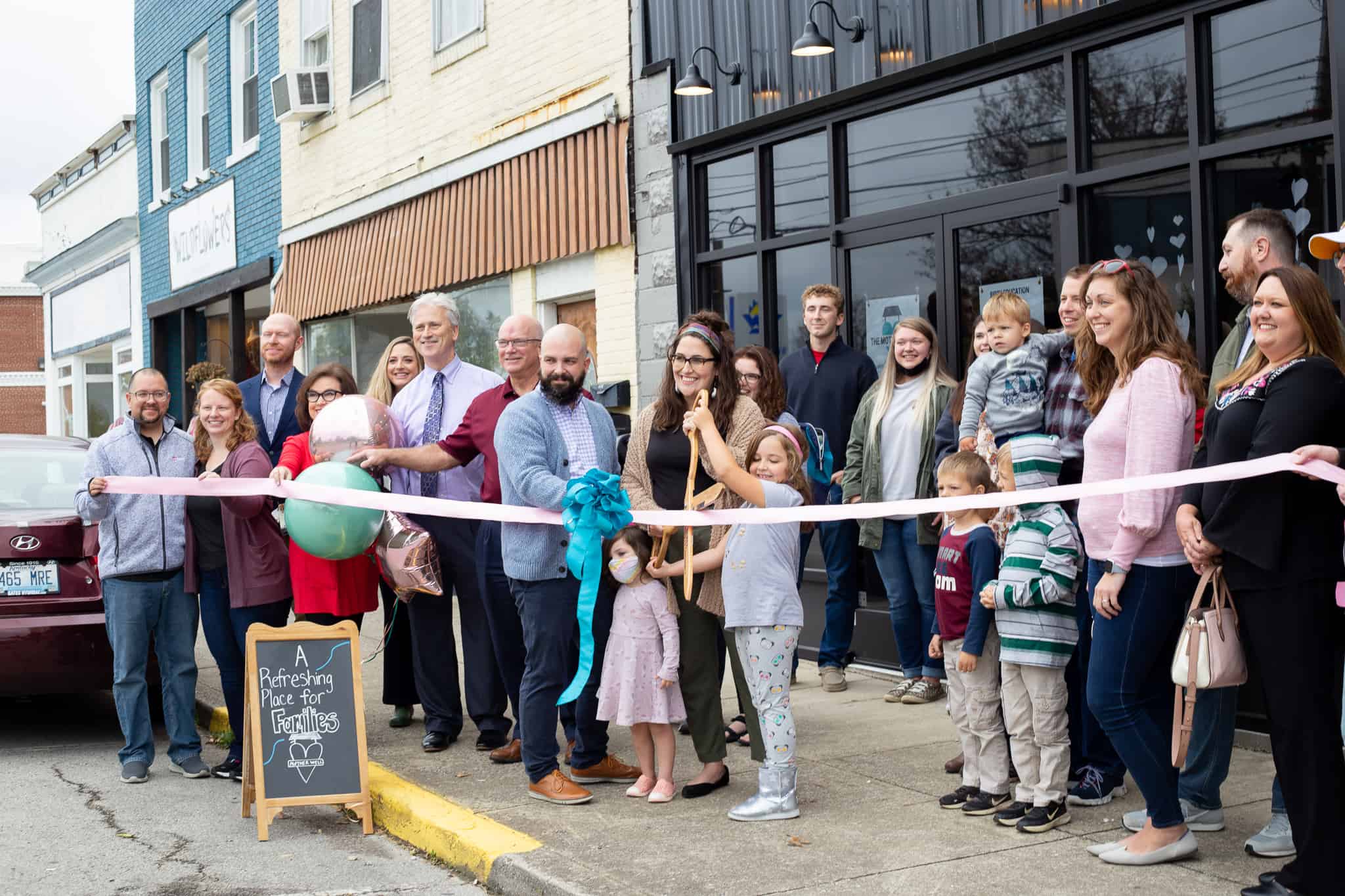 A COMMUNITY LIVING ROOM FOR BEREA FAMILIES
With books and a place to unwind, The Mother Well provides a place for Berea families. For nursing mothers, it's a spot to pop in for a feeding or to pump while downtown. For others, it's a place to drop in when young children need a break – great for those traveling and locals alike.
The Mother Well celebrated its ribbon cutting on Friday, October 22, 2021. The storefront is located on Chestnut Street, in the heart of "downtown" Berea.
"The name 'The Mother Well' recognizes the space as a place to 'fill up' so you can 'pour out'" said Victoria. "When you are filled up as a mother, you can "mother well" for your children, and that all really draws on the imagery of a well."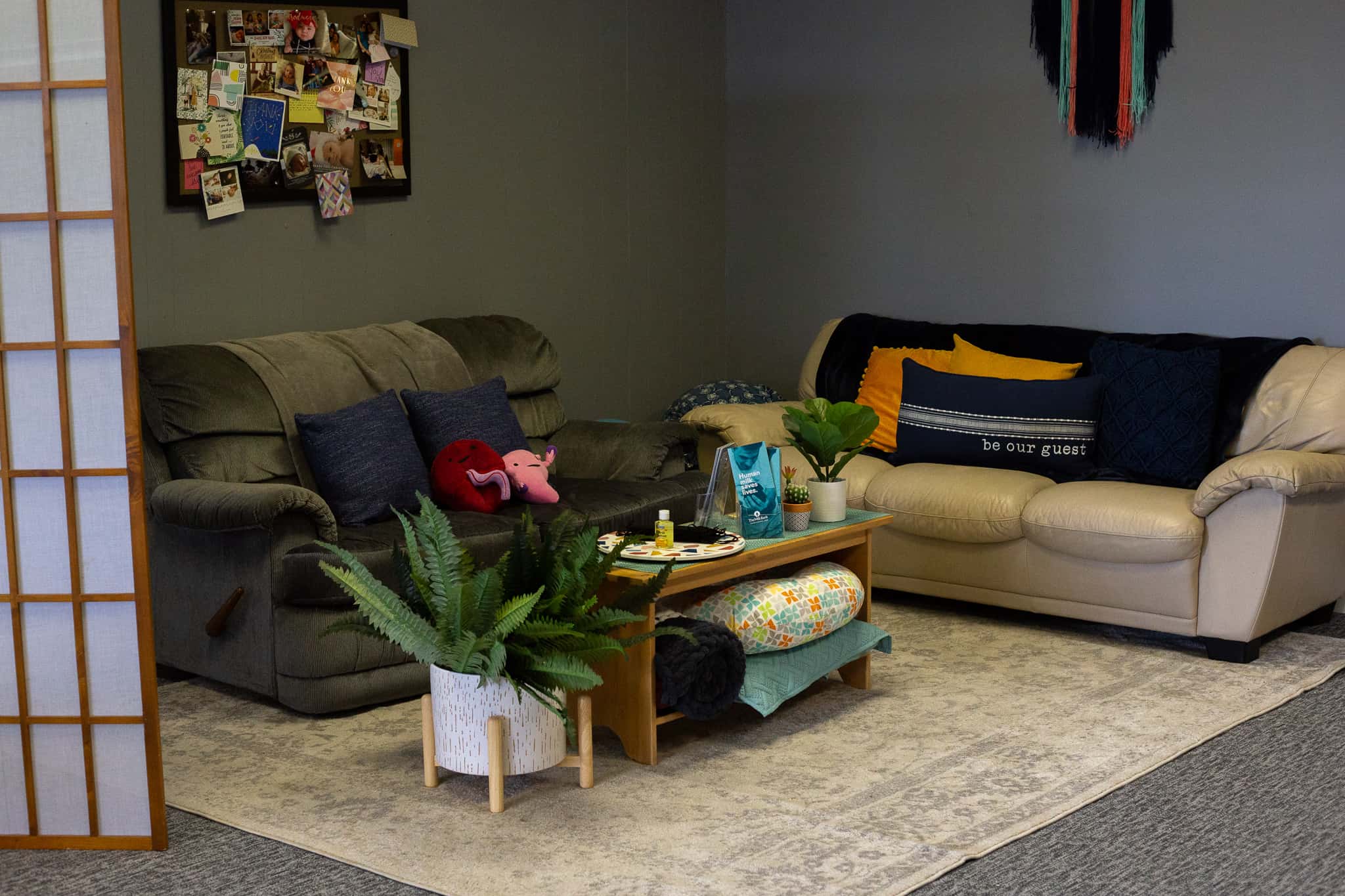 LOCATION & HOURS
The Mother Well is located at 406 Chestnut Street, Berea, KY.
Hours:
Saturday 9:00AM – 12:00PM
Monday-Friday By Appointment
Connect with The Mother Well online: