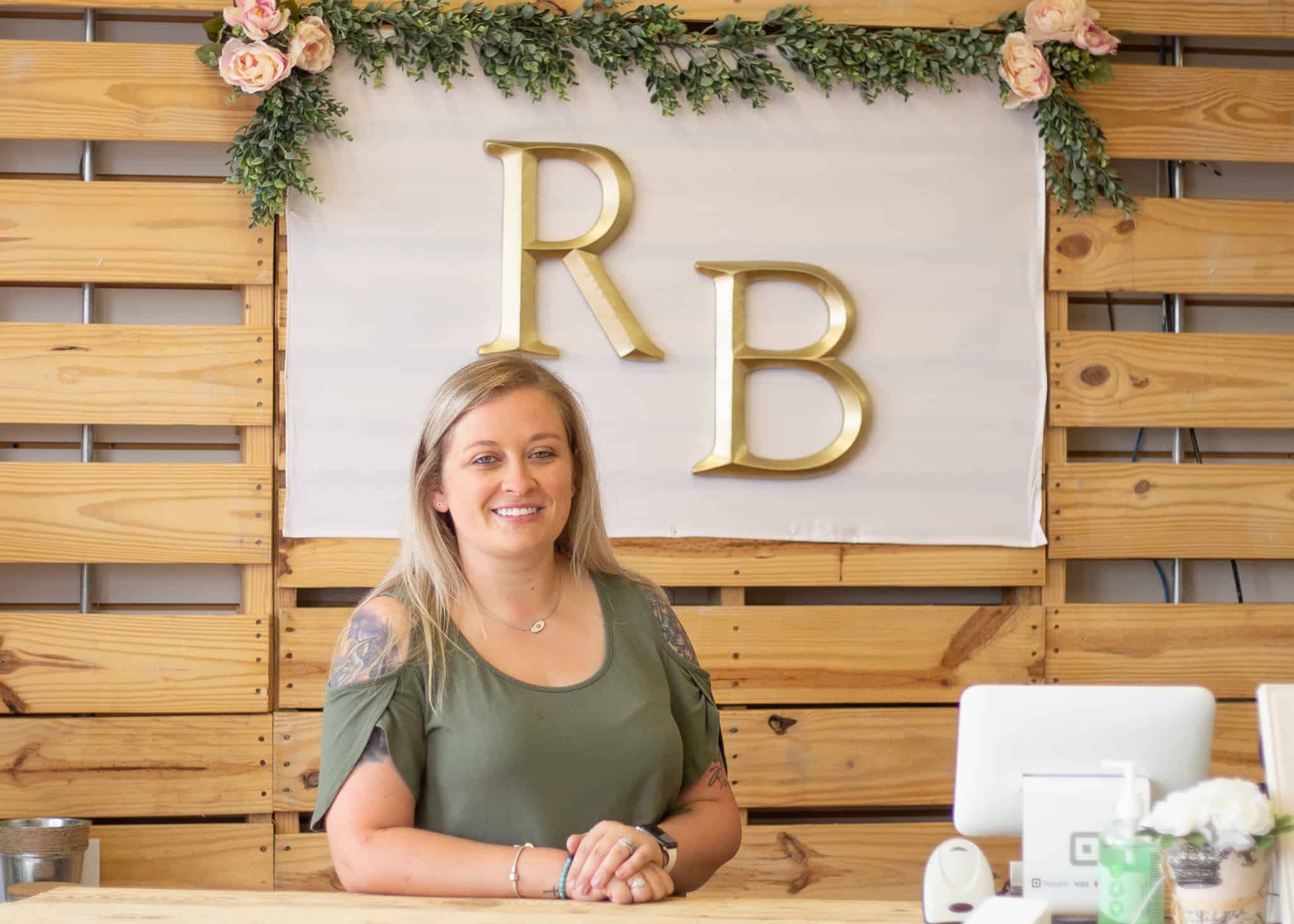 Lisa Rose, Owner of Rose Boutique in Berea.
A creative entrepreneur at heart, Lisa Rose opened an online boutique during some unexpected down time in 2020, thanks to the pandemic. Fast forward to May of 2021, Lisa opened a brick-and-mortar storefront after much success with e-commerce.
HOW IT STARTED
Prior to Rose Boutique, Lisa ran a successful side hustle selling custom vinyl creations online for several years. She'd taken a break from the vinyl business but knew she wanted to own her own boutique one day and the pandemic happened to make way for such an opportunity.
"I started out shipping items and meeting up with people to give them their orders. When this shop came available, I thought 'Okay, I need that!'" said Lisa. "My mom had retired from school so she was able to help me while I worked my day job."
Located in Boone Square Mini Mall, the storefront Rose Boutique occupies was previously a pawn shop. The transformation of the unit is beautiful.
"It was all yellow and white inside. We spent four weeks transitioning everything, painting, decorating," said Lisa. "My dad built most of displays and our front counter and backdrop."
PRODUCTS
"We offer everyday wear in sizes small through 3x and we have some 4x items," explained Lisa. "We have a variety of accessories and children's clothing, mainly for girls at this point, in sizes 0-3 months to size 7/8. We hope to add more boys clothing soon."
Lisa makes car freshies, travel cups, and some of the t-shirts sold in the boutique. She works with a few vendors for other items in the shop.
THE FUTURE
Lisa recently took a big step forward with her business, sharing that she was able to leave her day job last week to pursue the shop full time.
With her storefront allowing for much more space, she says she hopes to one day bust out the back wall to expand the product offering, adding more children's clothing likely.
"I want to be able to do custom orders like I used to because it can be hard to get custom things done unless you know someone," said Lisa.


LOCATION & HOURS
Rose Boutique is open:
Monday 12-5PM
Tuesday 12-6PM
Wednesday 12-5PM
Thursday 12-6PM
Friday 12-5PM
Saturday 11AM-4PM
Sunday Closed
Located at 218 Mini Mall Drive, Berea, KY 40403.
Connect with Rose Boutique on social media:
Facebook
VIP Facebook Group
Instagram