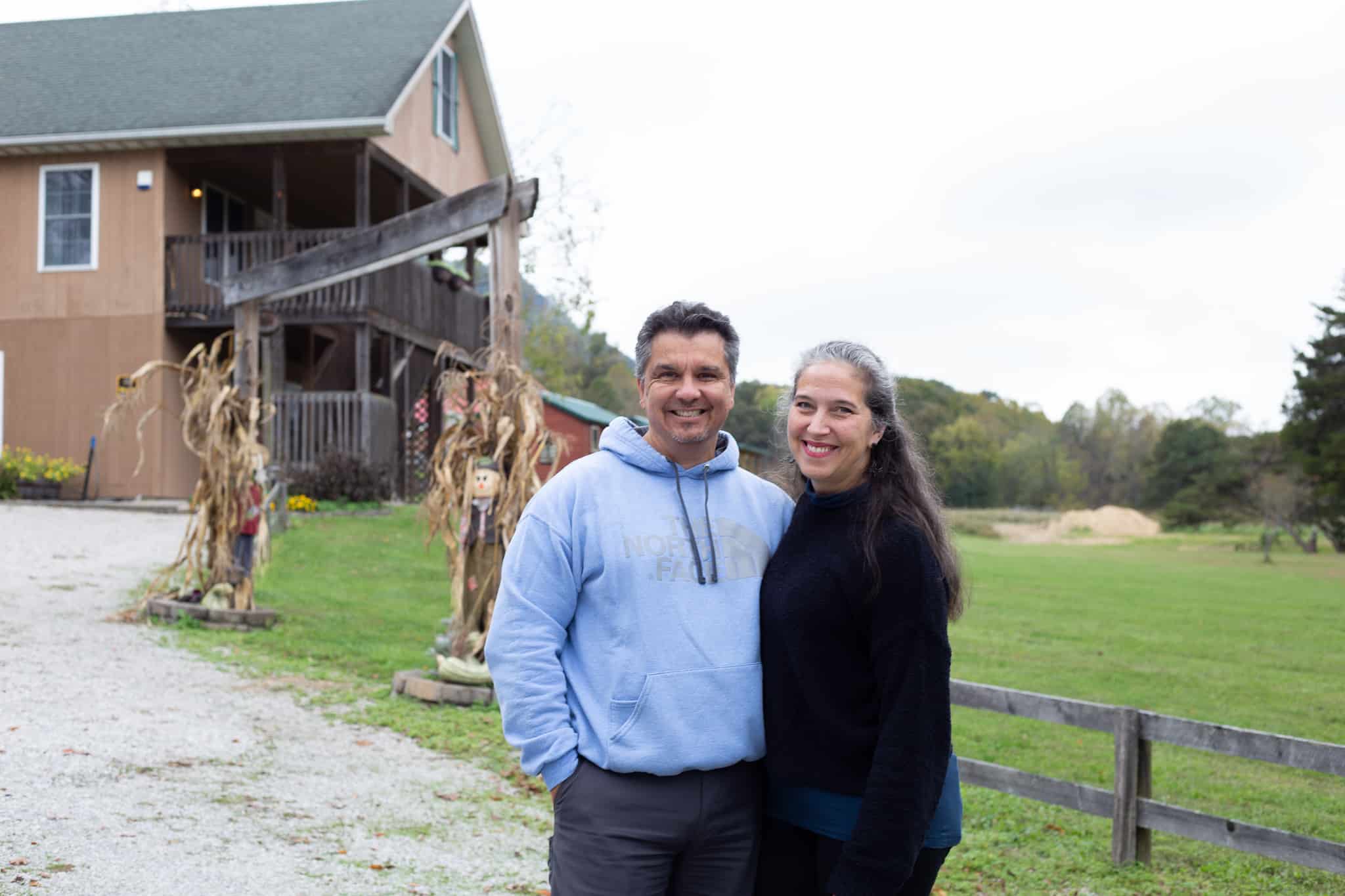 Happiness Hills Farm Owners Alfredo and Jennifer Rose Escobar.
Tucked away from the hustle and bustle, you'll find Happiness Hills. On a beautiful farm just outside of Berea, the Escobar family has created a welcoming place where you can retreat alone or gathered with friends and family.
HOW IT STARTED
An artistic couple, Jennifer Rose Escobar is a professional dancer and musician, while Alfredo Escobar is a muralist and owns a screen-printing business. Jennifer's parents purchased the farm as a place large enough to host their family gatherings and spend quality time together. Her father, Bill Ramsay, is the former Vice President of Berea College. Jennifer and Alfredo now run the farm and strive to provide the same level of hospitality you'd experience if you were part of their family coming to visit at Happiness Hills.
STAYING AT HAPPINESS HILLS
The 80-acre farm has enough beds to sleep a maximum of 30 people in a variety of accommodations. From a house that can fit 10 people and offers some bedrooms and a "Grandma's attic" feel with a slew of twin beds on the top floor, to small cabin-like buildings that simply house bunk beds, there are different spaces available to suit your travel needs.
Two red cabins were brought in that each house up to 5 guests and feature a small kitchen, dining area and couch. The red cabins were built by the Amish community and are adorably decorated inside.
The Escobars have a website where people can contact them directly to book a stay but they say the vast majority of their business comes from AirBNB. Over the years they've made a number of changes to the different facilities to keep them fresh and modern for their guests.
The property also boasts a barn that offers a cement floor and kitchen – great for small events. The farm is no longer in the wedding business but welcomes small events and gatherings.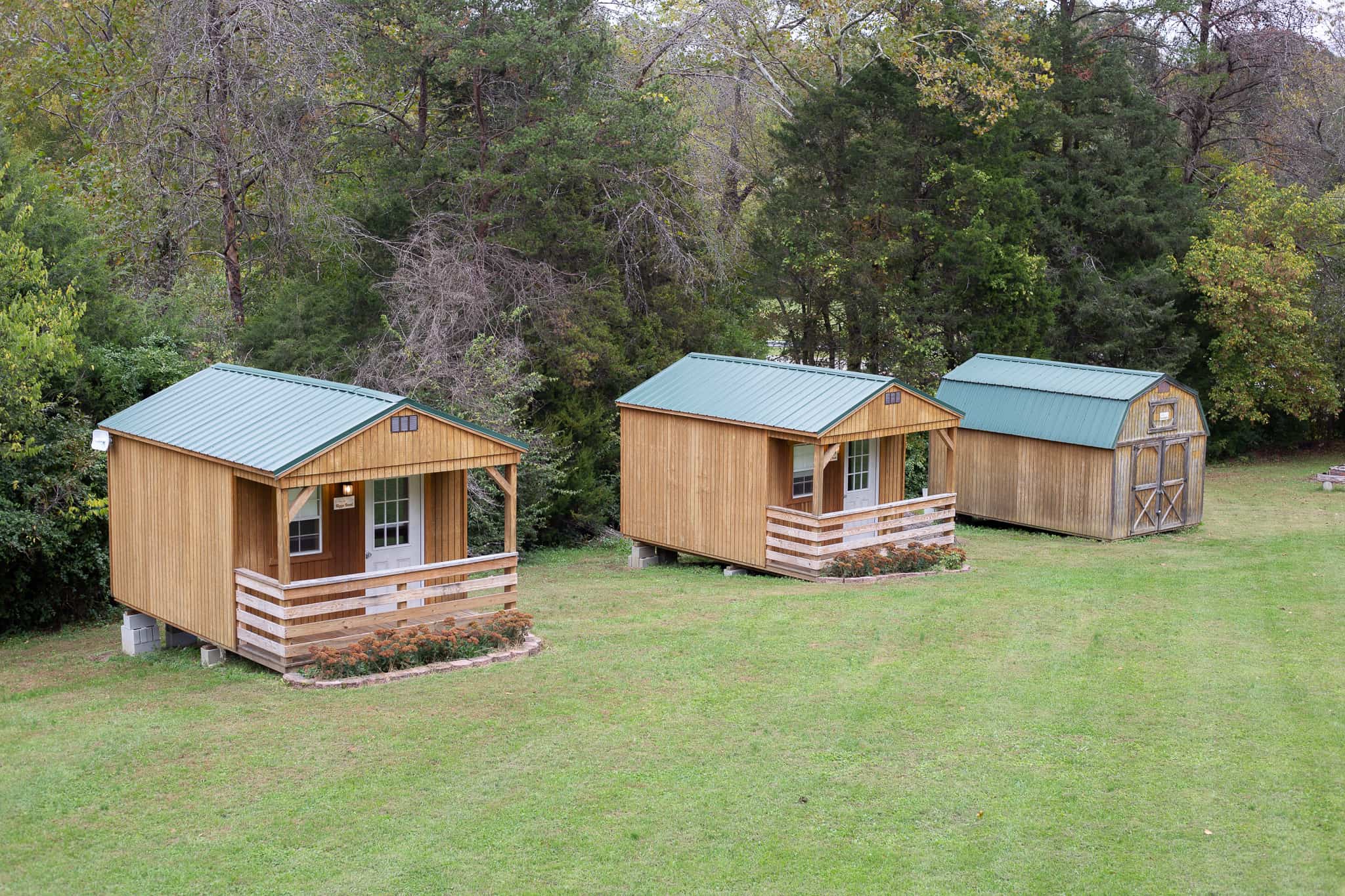 PART OF THE FAMILY
"We've always enjoyed getting to know people," said Jennifer. "Whether it was traveling ourselves to do concerts or art shows or having people in our space."
Their biggest selling point – beyond the serene beauty of the farm – they say is their treat-you-like family hospitality. From the time you arrive, to staying in touch past your visit should you wish, the Escobars love the opportunity to provide a home away from home for their guests and strongly encourage them to be their authentic selves.
"We want people to just be part of the family when you stay here," said Alfredo. "You never have to put on a show. We want people to be comfortable."
Eventually, Jennifer and Alfredo say they would love to add more cabins in a different section of the property and dream of an assembly hall somewhere down the line. Their farm also offers places for guests to pitch their own tent on the property for camping. Check out their website for video tours of the different facilities available at Happiness Hills Farm.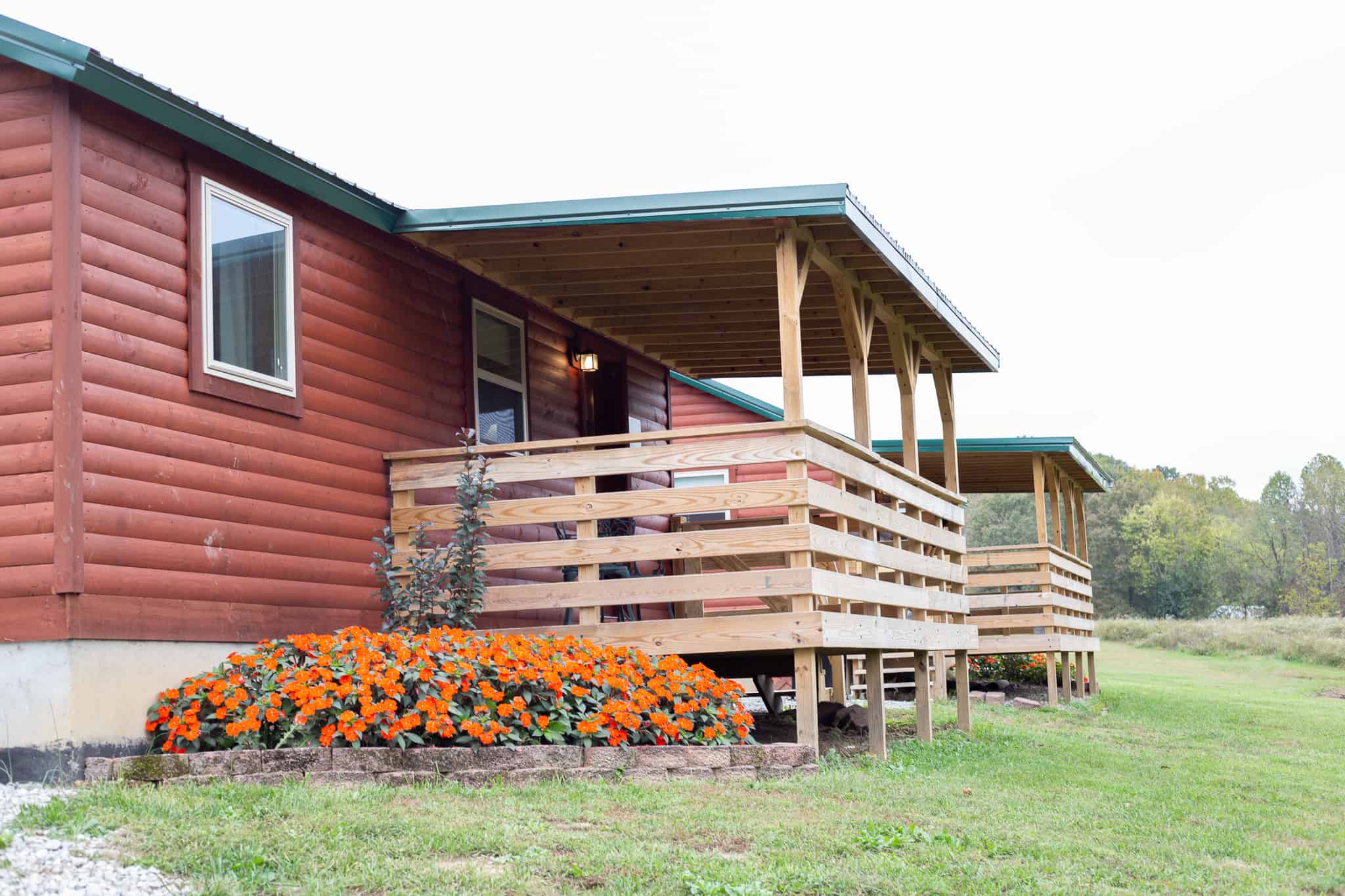 Connect with Happiness Hills online: