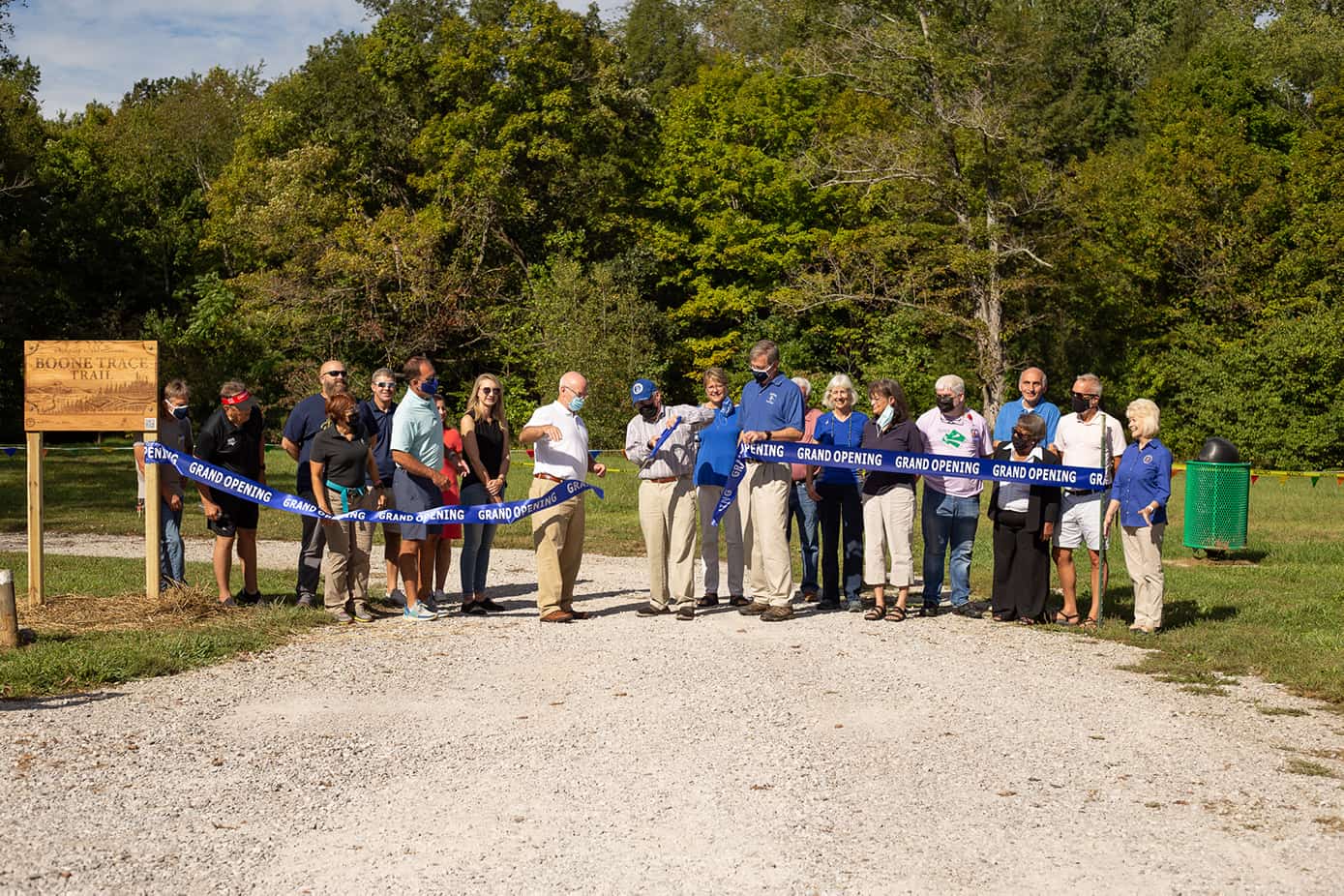 On Saturday, September 18, 2021, a beautiful new sign was unveiled for the Boone Trace Trail at Brushy Fork. The trail, recognized as part of Daniel Boone's path blazed in 1775, is ¾ of a mile, lining up very closely to Boone's exact trail.
COMMUNITY COLLABORATION
"This has been a long time coming. A couple years ago we dreamed of what could be of a City of Berea and Berea College joint project along the historic Boone Trace through the Berea College Forest," said Mayor Bruce Fraley. "Here we are almost two years later and it has become reality."
Berea College gave an easement to the city for the parking areas and the shared-use trail along Brushy Fork Creek. Funding for the materials was provided by Berea Tourism. The trail was constructed by the City of Berea Public Works team.
"It's taken a lot of work, I think neither Mayor Fraley nor myself, imagined what the challenges would be but it seems entirely worthwhile to me," Lyle Roelofs, Berea College President. "Even if it were just for recreational purposes, but the idea that you're walking where those 40 axmen and Daniel Boone and his party created the first road, it really makes it special."
The sign was made by the Berea College Student Crafts team. There is a QR code on the sign which directs you to the more information about the story of Boone Trace.
Future plans include a walkway to be developed along Scaffold Cane to move people from College Square to Brushy Fork and the Boone Trace Trail.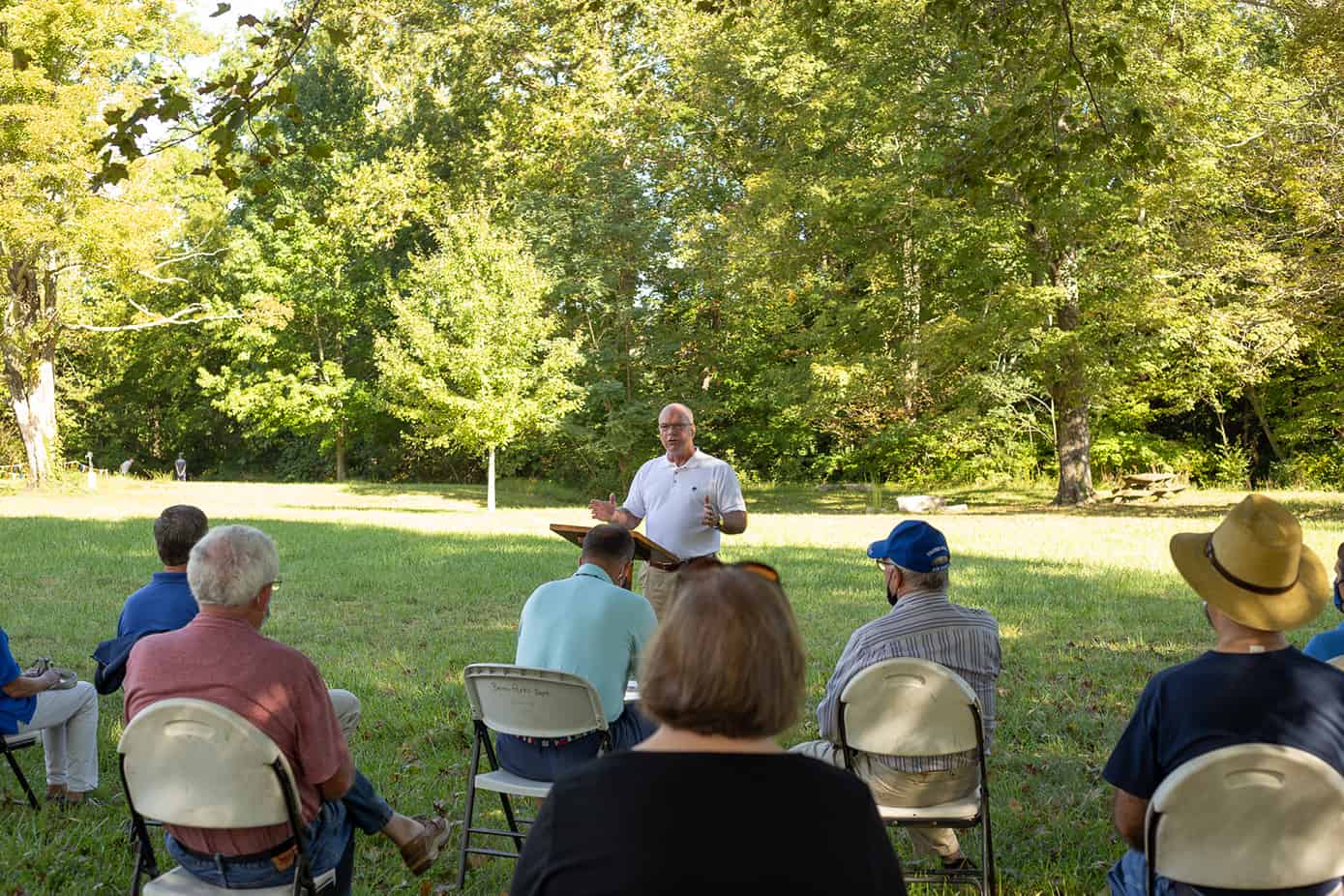 VISIT BOONE TRACE TRAIL AT BRUSHY FORK
The Boone Trace Trail at Brushy Fork is open to the public. The trail and parking is located off Scaffold Cane Road, just a short distance from Boone Tavern.
Learn more about the Boone Trace Trail: www.boonetrace1775.com