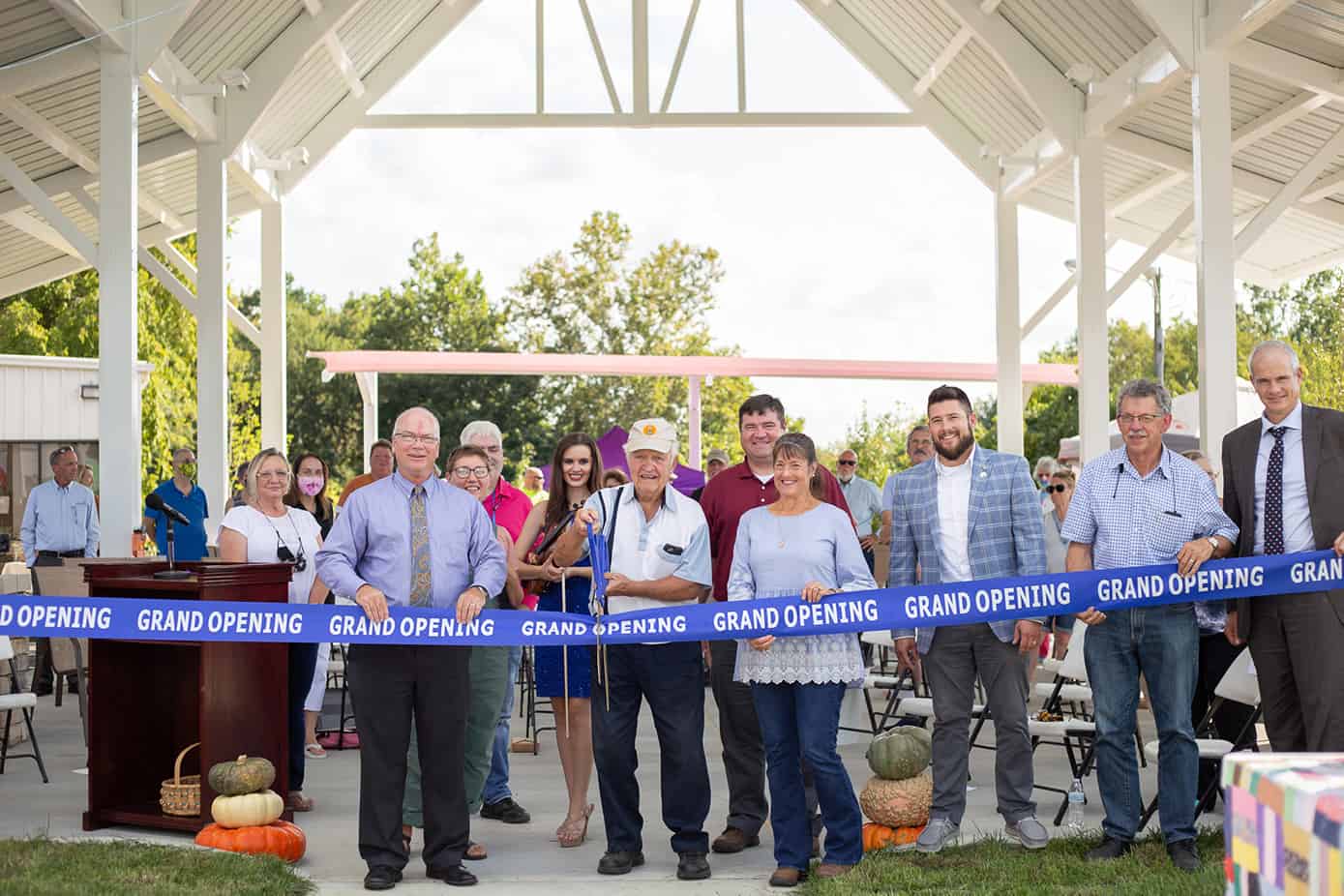 On Tuesday, September 14, 2021, Berea Tourism, the City of Berea and Berea Farmer's Market celebrated the grand opening and ribbon cutting of the Chestnut Street Pavilion.
"There's been a lot of hard work put into this project," said Donna Angel, Director of Business Development and Tourism for the City of Berea. "Today, for all of you that had any kind of role in this project, from the miniscule role to the magnified role, we thank you for what you have done for the City of Berea."
SECOND OLDEST FARMERS MARKET IN KY
The Berea Farmers Market is the second oldest farmers market in the Commonwealth of Kentucky. Since its inception in 1973, Berea Farmers Market has been nomadic, finding homes in various spots around town. It is an exciting day for the market to now call the Chestnut Street Pavilion its permanent home.
Dr. Bill Best founded the Berea Farmers Market after persuading some of his neighbors to sell their produce. At the time, the city council gave the market use of the Duerson Stadium at Berea Community School.
"I'm very happy to see that we have come a long way," said Dr. Bill Best. "We've had many homes during these last 48 years and this one is better than any of the ones we've had before, so we thank you for all of the people who contributed to make it possible."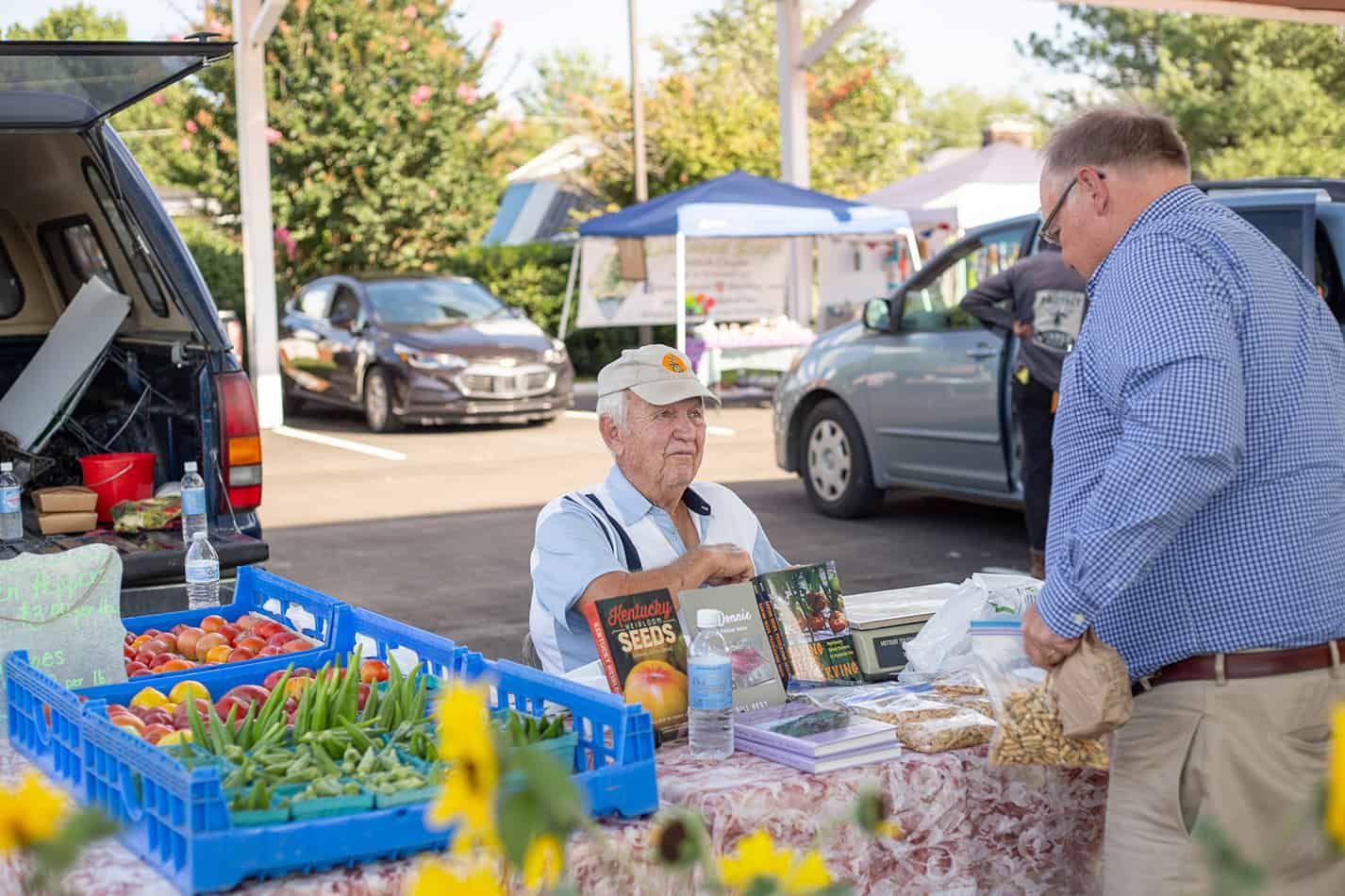 The Berea Farmers Market has a total of 31 vendors this year, which includes 23 farmer vendors. Nine of the farmers have less than 10 years experience.
"We want to make sure that the community has access to local, healthy food, while creating a vibrant gathering place that reflects the city and surrounding neighborhoods," said Rene Poitra, President of Berea Farmers Market. "Bill, thank you for your patience and virtue. The Berea Farmers Market has its permanent home."
JOINT EFFORT
The pavilion was a joint effort of the City of Berea, Berea Tourism and Berea Farmers Market, made possible by grant dollars and matching funds from the tourism commission.
"I think this project is a perfect example of what we can do for both out-of-towners and Bereans alike," said Patrick Huston, Berea Tourism Commission Chair. "This is actually the second project we've completed in just two weeks, the mountain bike trail last weekend and now this pavilion. Both of those projects are great for both Berea and for bringing people in from outside, so I think that we're really meeting our goals and trying to spend tourism money as wisely as we can to make sure everybody gets to enjoy what we're doing here in Berea."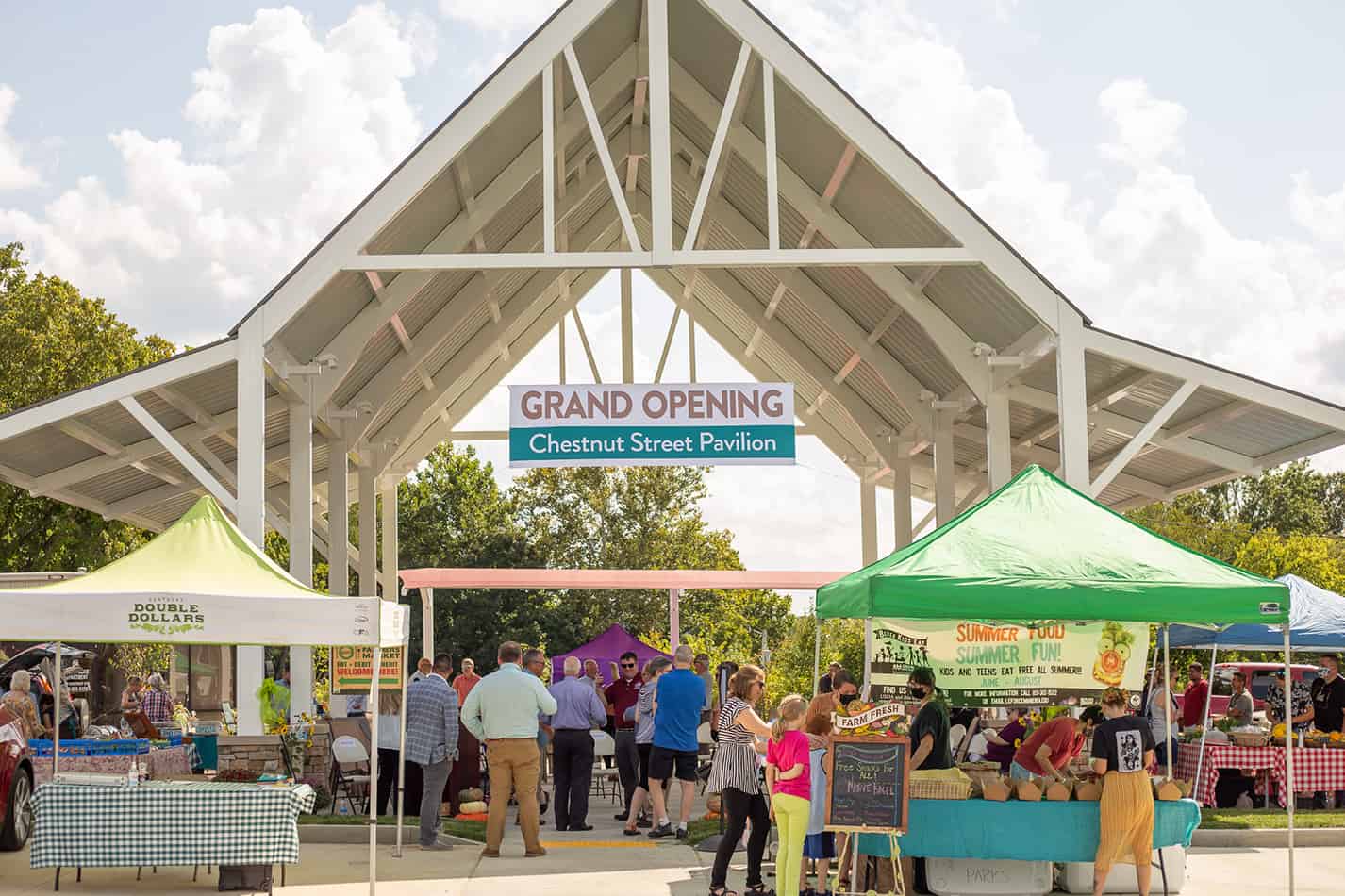 CONSTRUCTING THE PAVILION
The Chestnut Street Pavilion was constructed in partnership with Brandstetter Carroll Inc., Thoroughbred Engineering and Omni Commercial. Rick Thomas, Dale Ballinger, David Gregory and Shawn Sandlin played key roles in oversight of the project with these organizations.
"This project is very much what the tourism commission likes to do," said Rick Thomas, Berea Tourism Commissioner. "We like to find programming and infrastructure projects that have dual purpose and help us continue to attract visitors."
Building a facility of this magnitude during a pandemic was no easy feat. Steel delays could not be accelerated, postponing the project's completion. Regardless, when the highly-anticipated grand opening finally arrived in late summer, it was a gorgeous, sunny day, perfect for a market.
"When I think about Berea, I think about a lot of treasures. There are a lot of really cool things that Berea has to offer and [the pavilion] is one more thing in that treasure box," said Phil Schilffarth, Vice President of Brandstetter Carroll Inc., architect for the Chestnut Street Pavilion.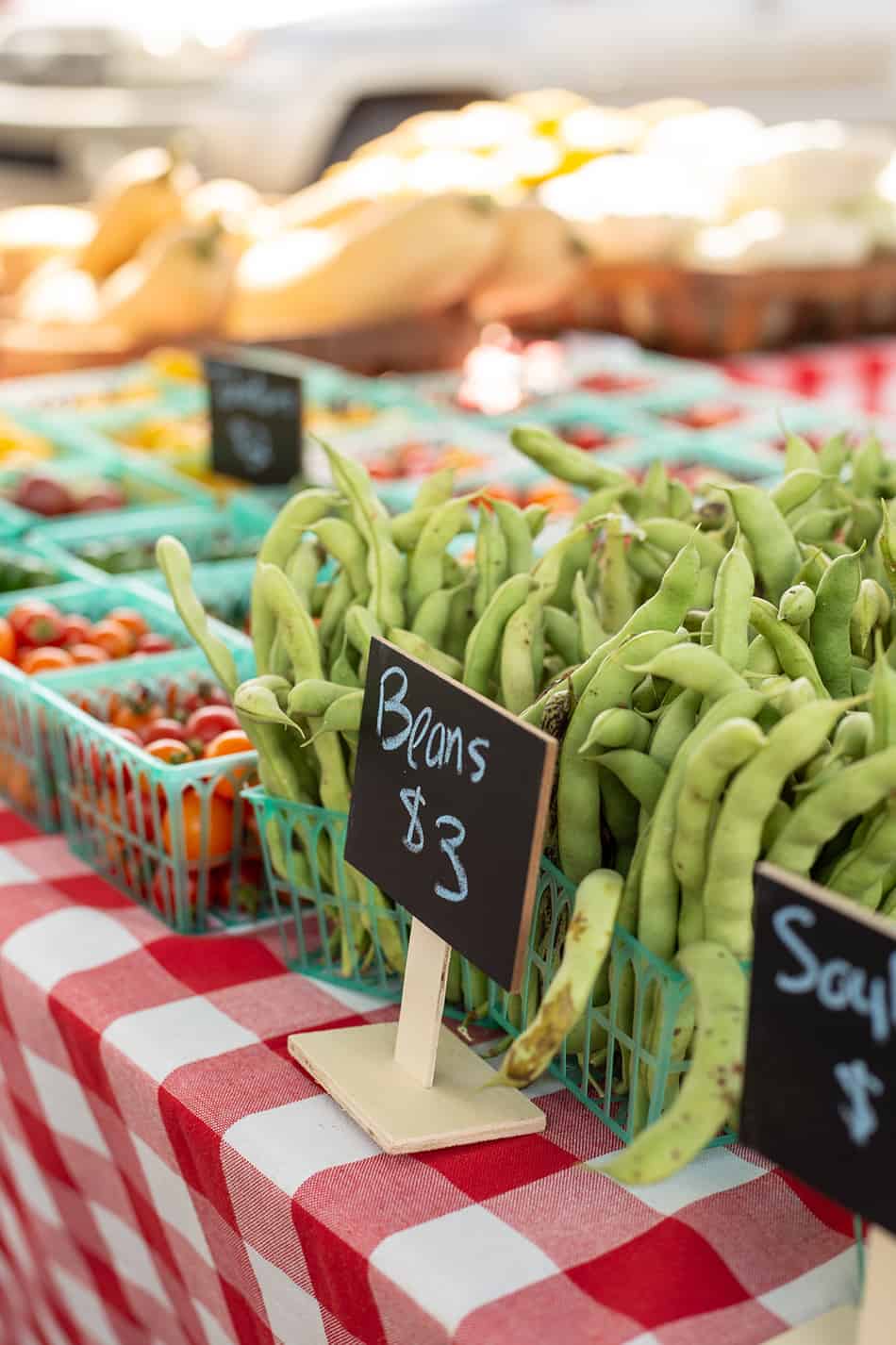 PAVILION FUNDING
Grant funds from Madison County Agricultural Development Board, Kentucky Agricultural Development Board, and USDA Rural Development were utilized in addition to funds by the Berea Tourism Commission for the capital necessary for the pavilion's construction.
Madison County was, for many years, a tobacco-dependent county. Agricultural Development Funds are "tobacco dollars" which helped transition tobacco farmers away from producing tobacco. The funds are utilized to grow Kentucky agriculture in a multitude of ways. At the county level, 6.5 million dollars have been invested in projects. The Madison County Agricultural Development Board funded the pavilion with $10,000 and $240,000 came from the Kentucky Agricultural Board. This is in addition to other grant and tourism funds.
"I love to see these investment dollars go into projects that will have an impact immediately and for years and years to come," said Brian Lacefield, Executive Director of the Kentucky Office of Agriculture Policy. "To hear that the Berea Farmers Market had been in a nomadic state … and now to have a home, and what a home it is, I was taken aback by what a presence you have."


MULTI-USE FACILITY WELCOMED BY COMMUNITY
The project, recognized for its potential to provide tourism promotion and economic development, received unanimous support from the Berea City Council.
"This is a wonderful, multi-use pavilion that will serve the farmers market and the citizens of Berea for decades to come," said Mayor Bruce Fraley. "For all who were involved, I thank you from the bottom of my heart and I'm so glad today is finally here!"
LOCATION
Chestnut Street Pavilion is located at 635 Chestnut Street in Berea.
The Berea Farmers Market sets up at the pavilion on Tuesdays from 4-7 PM and Saturdays from 9 AM – 1 PM. The market's winter hours will begin in November.
Public use of the facility will be available later this fall.