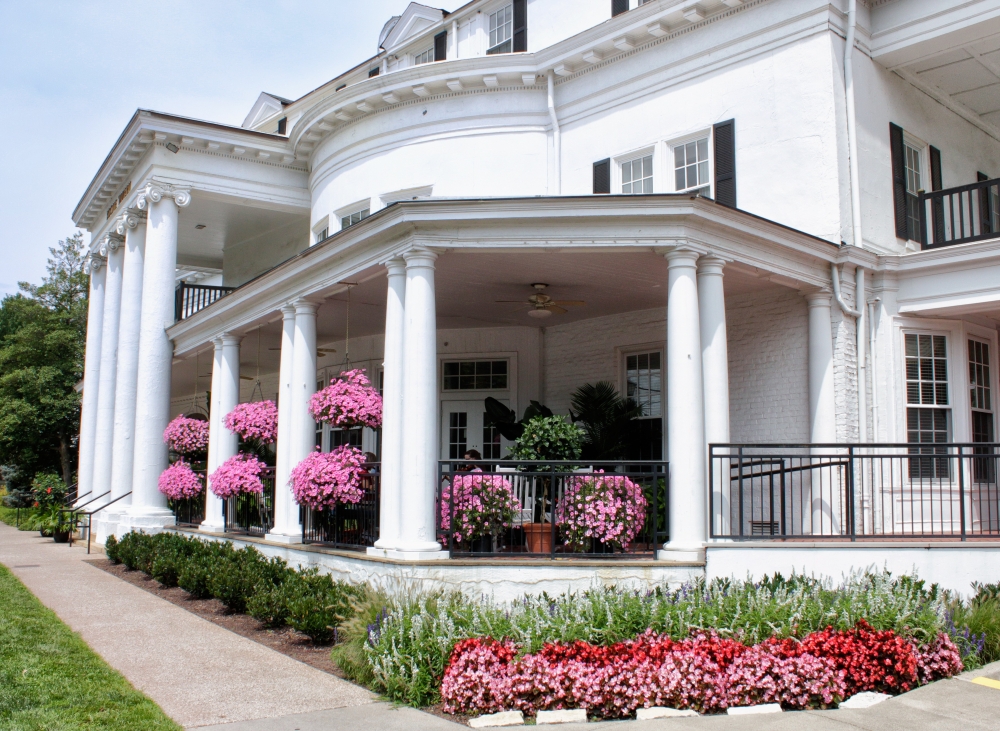 Historic Boone Tavern
​Learn about the history of Berea's well-known Boone Tavern!
Boone Tavern Hotel and Restaurant was built in 1909 at the suggestion of Nellie Frost, the wife of the College president, William G. Frost. Until then, guests of the college had been welcomed into the President's home for lodging and meals. However, as the reputation of Berea College grew, so did the numver of guests that Mrs. Frost received, reaching a total of 300 guests in one summer, thus came the idea for a College guest house. Boone Tavern Hotel – named for Appalachian hero Daniel Boone – has been hosting visitors of Berea, Kentucky, ever since.
Construction of Boone Tavern began in 1907 based on designs by the New York Architectural firm of Cady & See at a cost of $20,000. The building, made of bricks manufactured by students in the College's brickyard, was constructed by the College's Woodwork Department. The "Tavern" portion of the name is derived from the historic definition that refers to a public inn for travelers rather than the modern definition to the sale of alcohol.
Built at a prominent location on the College Square in the heart of Berea where the old Dixie Highway intersected with the campus, this historic hotel and restaurant became a popular destination with the traveling public from the beginning of the "automobile age".