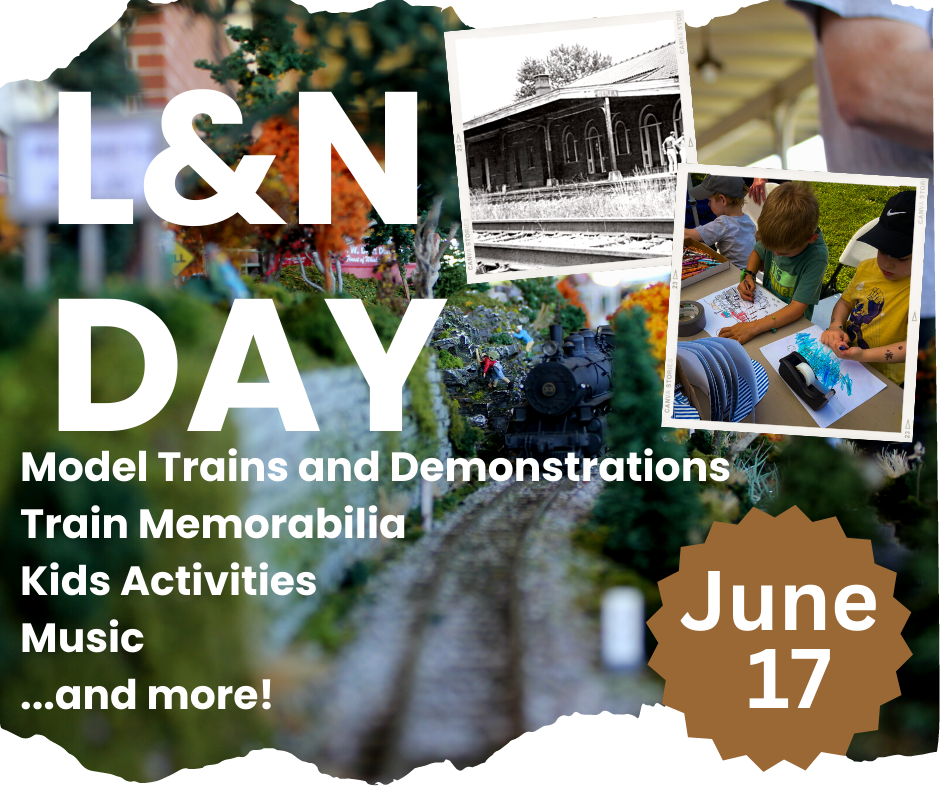 Join us at the Historic L&N Depot in the Old Town Artisan Village as we celebrate this amazing part of Berea's History!
Model Trains and Demonstrations
Train Memorabilia and Models Trains for Sale
Kids Activities
Local Food
Music
….and more!
*Check back for more details as we get closer to June!