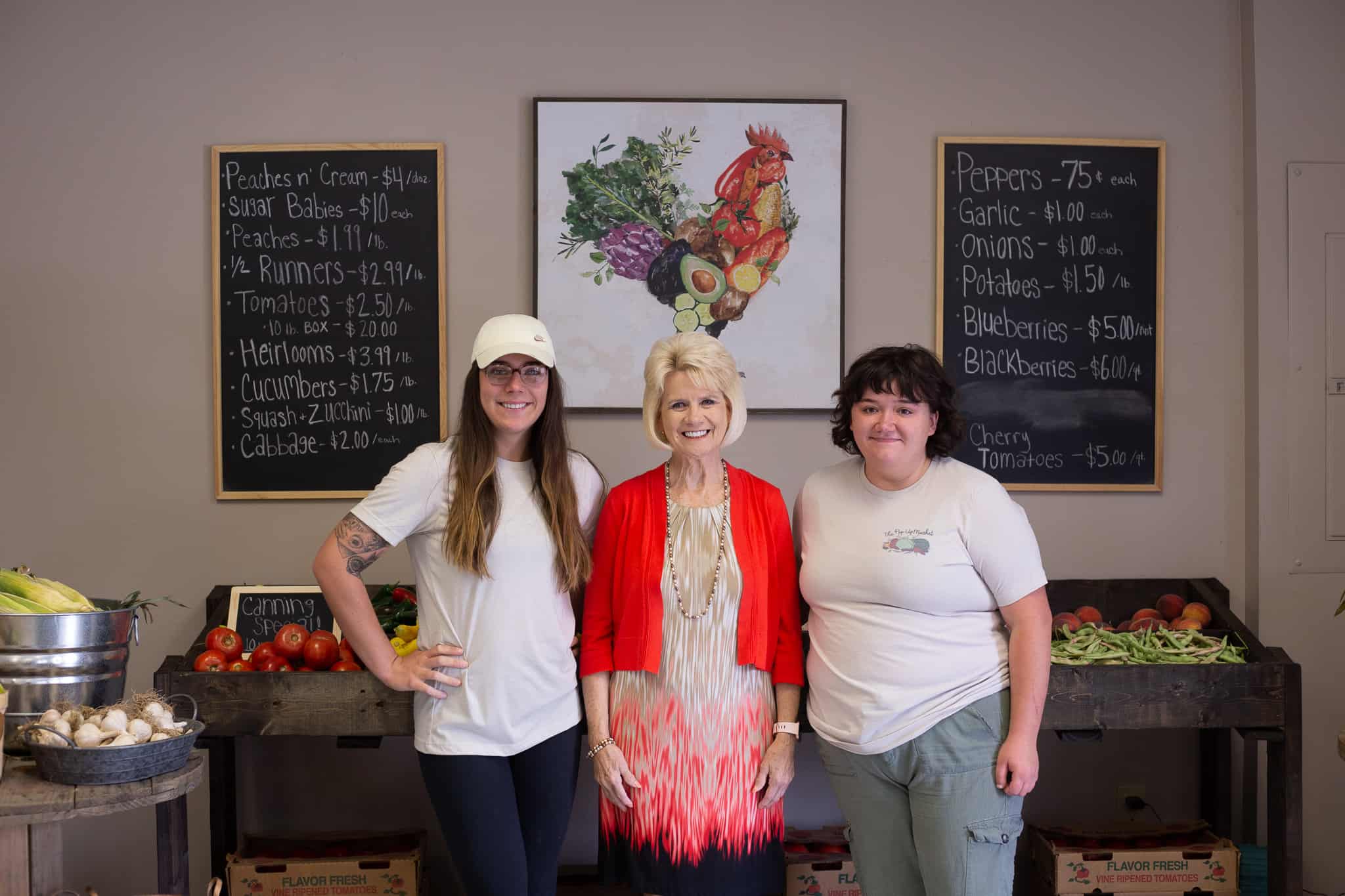 Donna Angel (middle), Berea Business and Tourism Development Director, with Cheyenne Amon (left), and Katie Combs (right), Co-Owners of The Pop-Up Market.
Two talented best friends bring their expertise together to start an accidental business. The young entrepreneurs are already seeing success and growth just months after stumbling into their fruitful endeavor.
HOW IT STARTED
"It's a really funny story, I actually love telling this story" said Cheyenne Amon, co-owner of The Pop-Up Market in Kingston.
Earlier this year, Cheyenne accepted a job with a new company and had one day off between the end of her first job and the beginning of the new position. She and her best friend Katie Combs decided to seize the day and take a seemingly innocent trip to the Amish produce auction. Little did they know what all was in store for them.
Upon arriving at the Amish produce auction, Cheyenne and Katie were struck with the idea to buy the minimum 25 gallons of strawberries to make jam. Of course, that was much more than they needed for jam so Katie suggested they post on Facebook that they had strawberries for sale and see what happened.
"I was like 'I'm gonna go to the bathroom and then we'll leave.' I got back from the bathroom and Cheyenne was like 'Uh we're gonna need more strawberries!' We sold all 25 gallons in a matter of minutes!" laughed Katie. "I don't think I even ate a strawberry this year!"
Using all the cash they brought, they bought another 25 gallons while they were there. "Between Crab Orchard and Berea, we had sold every single gallon!" said Cheyenne.
Shocked by the day's crazy turn of events and the unexpected profit, the friends remember their dismay and initial conversations after meeting everyone who picked up strawberries. "We just made all this money for no reason at all," Cheyenne recalled.
"We went back to her house and made turkey sandwiches and Cheyenne was like 'I don't think I'm gonna take go through with the new job'" Katie explained. "I was like 'ARE YOU SURE?'"
This being a business idea Katie had once considered and Cheyenne being unenthused about her career move, it all clicked for the pair.
Katie had her own market garden which she has previously sold from, developing a contact list and a following. She began by selling and delivering eggs from her chickens and built a reputation for her produce. However, it wasn't something she felt she could take on full-time on her own.
Cheyenne had a business administration degree and a few years of unique human resources experience. So she called her would-be new supervisor and explained she wouldn't be in the next day and was actually turning down the job all together. While this was completely out of the norm for Cheyenne's character and it was met with a lot of confusion from those around them, she was sure of this decision.
"I told Cheyenne, 'This is something we can do, if this is something you want to do, we will do it. We cannot be stopped. We will make it happen.'" said Katie.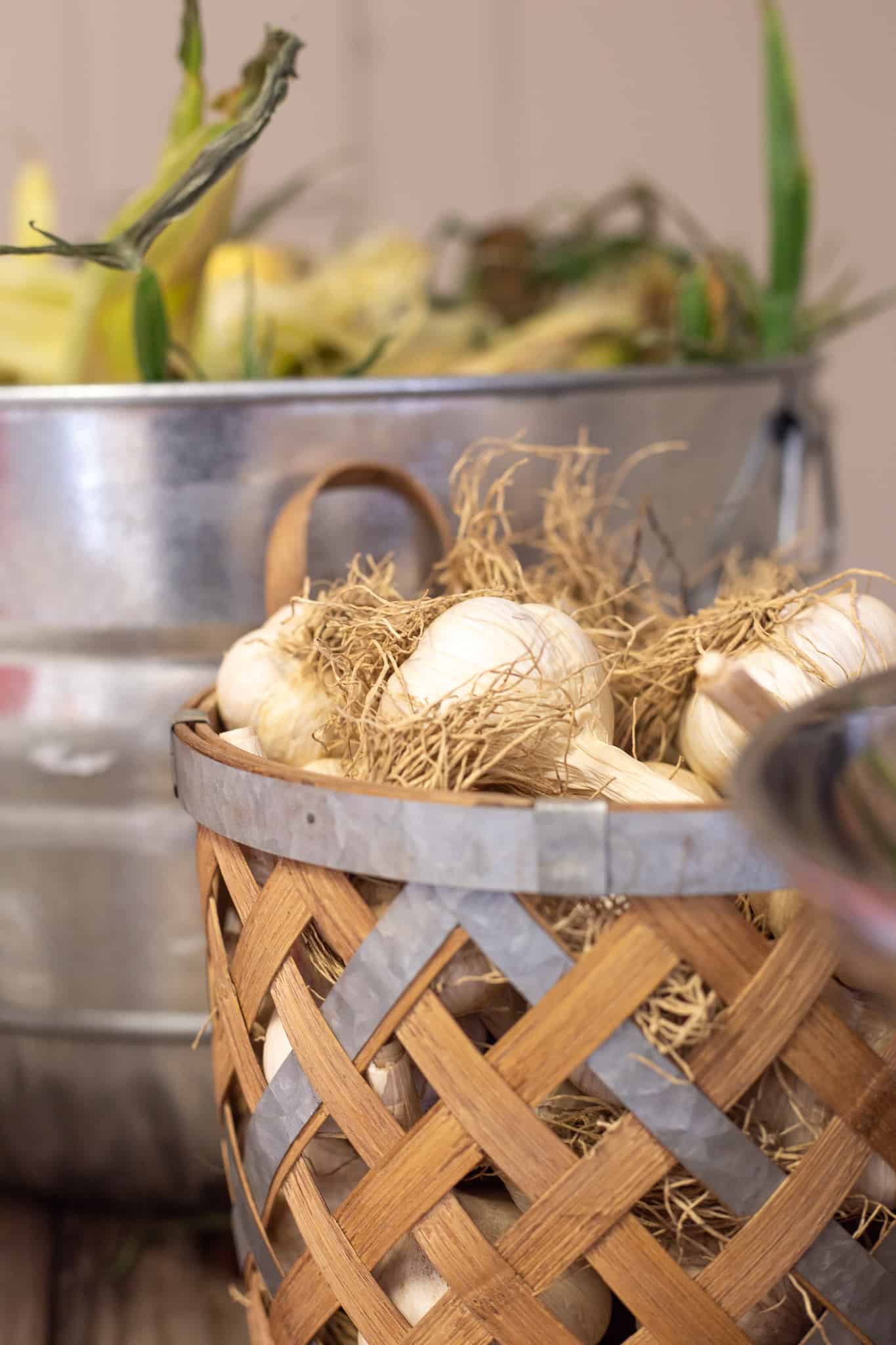 ROADSIDE STAND TO STOREFRONT
For the next five weekends, the best friends sold produce at a tent in front of Tobacco Barn off Highway 25 in Berea.
"It got to where people were wanting bulk orders or we were not buying enough and we were selling out too soon," explained Cheyenne. "So finally, we just said the next step is either open a full-time store or stop doing this because we were running ourselves to death."
They began to look for a suitable storefront, eventually coming across the shopping center across from Kingston Shell on Battlefield Memorial Highway in Berea. They signed a lease and quickly began plans to open the store in three weeks' time. Many late nights paid off when they opened their doors on July 17, 2021.
SHOP LOCAL
Local farmers, artists and small businesses have a big place in Cheyenne and Katie's hearts and when they opened their storefront, it was evident they would have plenty of space to expand their offerings. From Kentucky Proud food-related items to handmade goods from a number of local makers, The Pop-Up Market showcases the talent and quality of several local businesses.
They've been blown away by the interest shown by community makers interested in selling their items in the store. Because of the response, The Pop-Up Market will host their first vendor fair this fall on Saturday, September 25 from 10AM-6PM.
"Berea is super supportive," Katie continued. "This is definitely a town where this can thrive."
The store's convenient location has been a great asset to the neighborhood and customers regularly share their excitement to see a produce and local goods market come to Kingston. Traffic has been better than Cheyenne and Katie ever anticipated.



LOCATION & HOURS
The Pop-Up Market is open Tuesday – Saturday 10AM-6PM. Located at 2730 Battlefield Memorial Highway, Berea, KY 40403.
Connect with The Pop-Up Market on social media:
Facebook