Just a few years ago, Raven Kelly was working as social worker in Frankfort, Kentucky when she came across the shop HealthEase Nutrition. This capital city shop offered the sense of community she longed for and soon changed her life, leading to her ownership of Everyday Nutrition in Berea.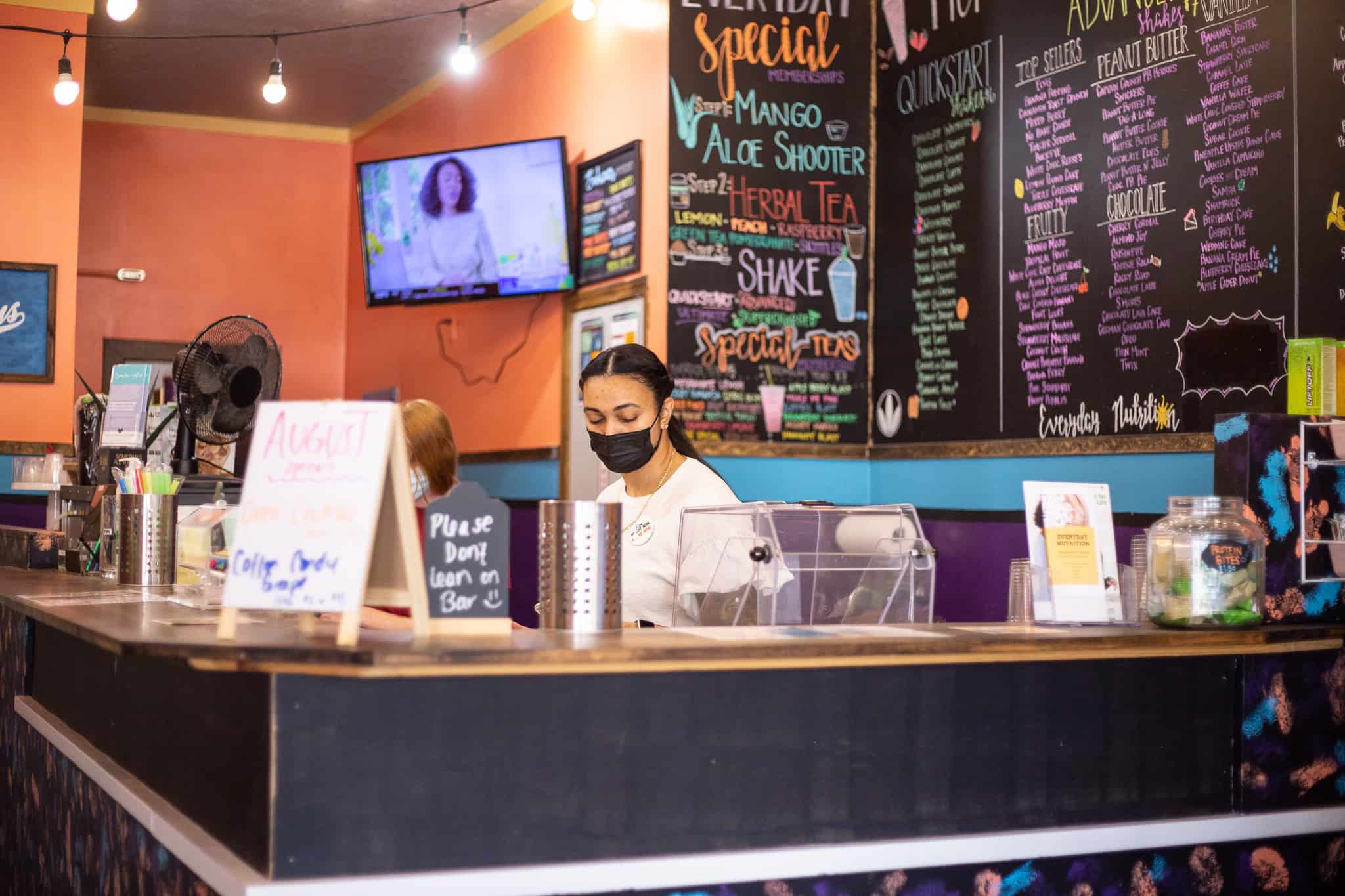 HOW IT STARTED
While working for HealthEase Nutrition in Frankfort, Raven met Elizabeth Wagner, who at the time owned Everyday Nutrition in Berea. HeathEase Nutrition helped Raven lose 30 pounds and she wanted to continue helping others do the same. Elizabeth was getting ready to move and Raven didn't want to see the Berea shop close. She took over the business about two and a half years ago.
"I have always been about service so I wanted to be able to give others what they gave me in Frankfort," said Raven. "And Berea is just it's own place in Kentucky, the community aspect… you don't get that from other places in Kentucky."
MORE THAN A SHAKE SHOP
Everyday Nutrition is more than a shake shop.
"We really don't consider ourselves a shake shop, we consider ourselves a nutrition club and everyone that comes in is already a member," explained Raven.
Some of their offerings include meal replacement shakes, which are high protein / low calorie and can help you improve your nutrition, lose or gain weight; energy teas which don't have sugar and are packed with B vitamins; and protein ice coffee.
Additionally, Everyday Nutrition offers Nirvana Pop classes – a Zumba-style fit-dance workout which includes an energy booster from the shop; and weight loss challenges where members weigh in weekly for eight weeks and hold each other accountable.
BUSINESS DURING COVID
When the pandemic hit in 2020, it was hard on all businesses. Everyday Nutrition was no different. Adapting to changing recommendations rapidly, the shop did whatever it took.
"When everything was completely shut down, we offered curbside, everybody called ahead or texted ahead or just pulled up and we were thankfully able to make it through."
Raven says it was all thanks to their amazing customers who would stop by to pick up gift cards even when they weren't stopping for a shake, in order to help the business.
"We have the grace of not being a full-blown restaurant, which I think helped us make it because I know that a lot of people didn't and it's just a hard industry."
Business is picking up again, especially since they're able to bring back their classes and challenges.
"We're steadily getting back to where we were before," said Raven. "We're just grateful to be here, honestly."
COMMUNITY
What sets Everyday Nutrition apart from other businesses is the rich community that surrounds them and the special relationships and bonds formed with their customers.
"I think what we get do is really special," said Raven. For many customers, the crew at Everyday Nutrition might be the only dose of positivity they get in a day. Raven says she can relate and that's what drives her to keep showing up for this community. "I hated everything about everything and when I encountered this type of shop in Frankfort years ago, it gave me a way to re-frame. That's what we try to do," she said. "We try to help people because we need each other."
LOCATION & HOURS
Everyday Nutrition is open:
Monday-Friday 7AM-3PM
Saturday 10AM-3PM
Located at 105 Boone Street, Berea, KY 40403.
Connect with Everyday Nutrition on social media:
Facebook
Instagram