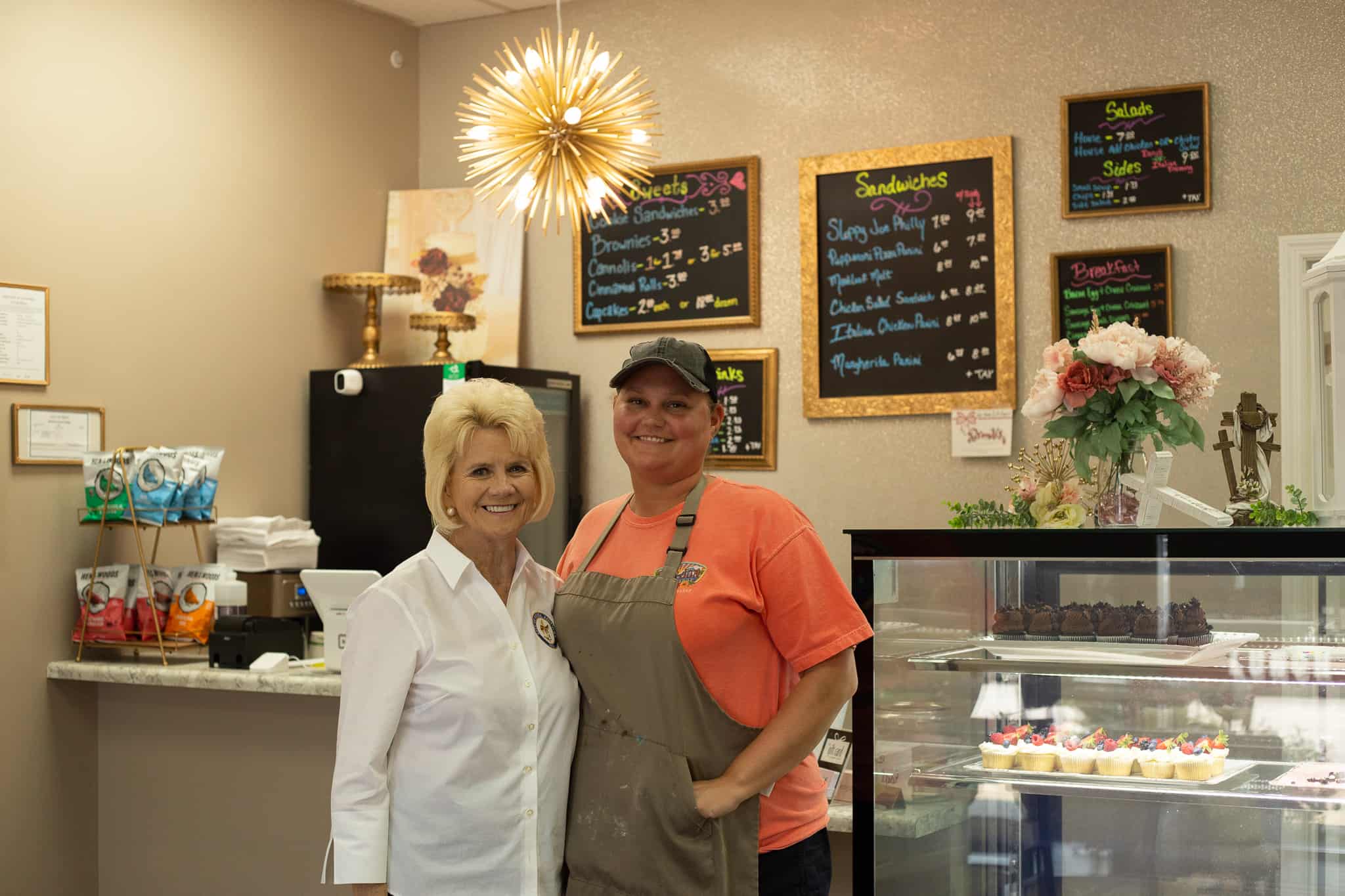 Donna Angel, Berea Business and Tourism Development Director, with Brandi Linville, owner of Brandi's Bakery & Bistro
HOW IT STARTED
"It just kind of happened by accident really," said Brandi Linville, owner of Brandi's Bakery & Bistro. What started as a creative outlet with two cake decorating classes at Hobby Lobby turned into a full-blown bakery in a matter of years.
"I was working at Sherwin Williams at the time so I didn't really have enough time to actually finish the class, I only got to attend two of the classes. So I just told everybody, 'Me and Jesus figured out the rest in the kitchen!'" laughed Brandi.
Cake decorating was something she enjoyed. Family and friends began asking her to make cakes, which turned into calls from others. Brandi made cakes while working full time for several years before opening her own bakery.
"It just got to the point where I had to make a decision. I was going to work and not having any sleep and then coming home and doing cakes," Brandi explained. "I knew if I didn't take the chance – actually pursue it – and try to do the bakery then I would be mad at myself when I got older."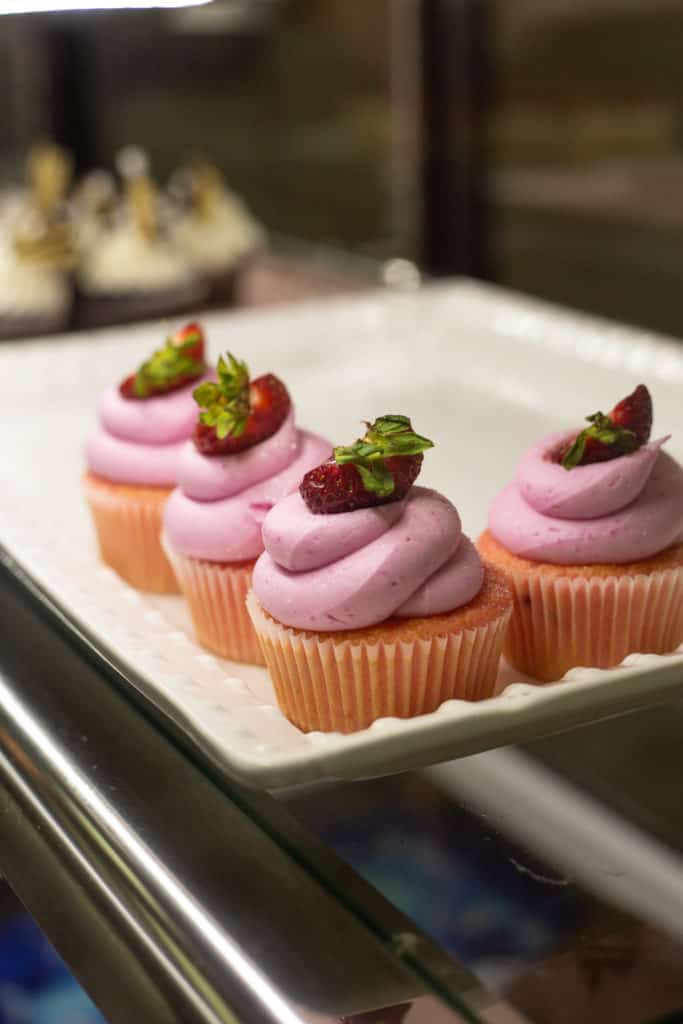 Brandi's Bakery & Bistro offers a variety of sweet treats, from custom cakes to cupcakes, macarons, and more, you're sure to find something for your sweet tooth. Additionally, each day except Saturday, Brandi offers a lunch special.
A SENSE OF COMMUNITY
When choosing a location, Brandi says it had to be Berea. "I just felt like this was where I was supposed to be. I did consider Richmond but Berea's home," she said. "Berea is definitely growing."
Berea and the surrounding areas have really shown their support for the beloved bakery and bistro. Brandi said several people she grew up with or formerly worked alongside are now some of her biggest supporters.
"The one thing that really blew me away – I worked at Sherwin Williams for 13 years and I have so many of those coworkers that drive down here and support us. They do a lunch order every Wednesday so I go up there and see them and take them their lunch," Brandi smiled. "That really means a lot."


LOOKING TO THE FUTURE
Looking to the future, Brandi hopes to bring back breakfast and more of her team, once demand returns – one of the long-term effects the bakery is feeling from 2020. She dreams of offering a party space for people to rent as well.
LOCATION & HOURS
Brandi's Bakery & Bistro is currently open Wednesday – Saturday, 9:30 AM – 5:00 PM. The bakery is located at 154 Mini Mall Drive.
Connect with Brandi's Bakery & Bistro on social media:
Facebook
Instagram